OnePlus 8: Rumors, Suggestions & Expectations
Published on December 10, 2019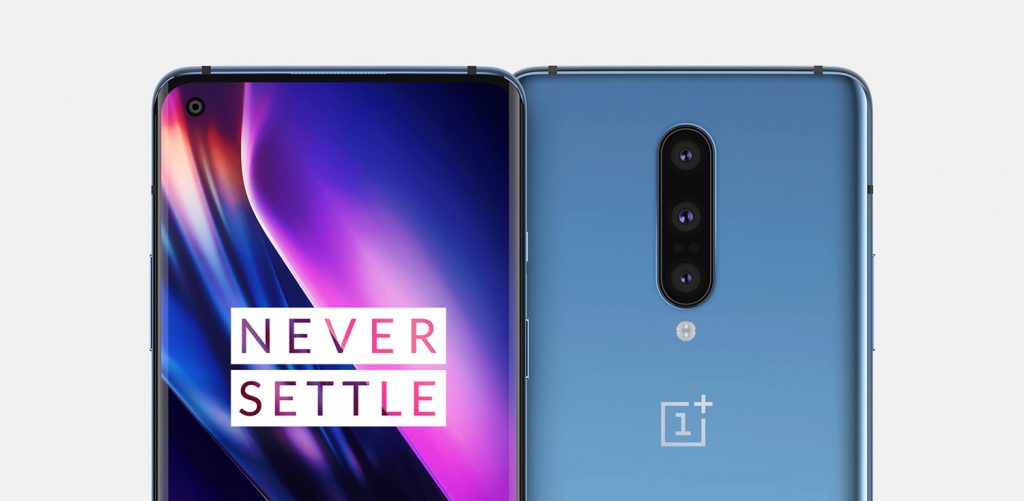 Just over a month since the company launched its latest devices, the OnePlus 7T and 7T Pro, we are beginning to receive information about its newest devices, probably called OnePlus 8 and 8 Pro.
OnePlus uses an iterative approach twice a year to improve its smartphones. The company does not suggest any radical deviations from its current model general design and feature set. Changes like addition of a fourth, depth-sensing time of the flight lens on the rear and the front-faced camera arrays of the handsets in new Pro variant were also mentioned early. OnePlus 8 Lite may have to sacrifice some features and specs for a lower price.
Here's all of the OnePlus 8 and OnePlus 8 Pro details we know.
Release date
We will probably not see the next OnePlus phone debut before May. On May 22, 2018, the OnePlus 6 was revealed while on June 20, 2017 the OnePlus 5 came out. The OnePlus 7 Pro and OnePlus 7 debuted on 14 May 2019.
Price
The cost of the OnePlus 8 is more difficult to decrease. The OnePlus 7TPro was launched at a price of $629, while the OnePlus 7T started at $599. OnePlus in North America does not offer the OnePlus 7T Pro. The company's price increase from $30 to $50 from generation to generation is not uncommon for the company. For the OnePlus 8 Series, we expect a similar jump.
Design
Although specific aspects have changed in recent years in the OnePlus phone design but the shape and general proportions have not really changed. The rumors suggests that company will continue to push large handsets with curved front, three and four camera stacks that serve as the back center together with rear glass panels and tapered sides.
Previous leaks are said to be false about double lens selfie camera. OnePlus wants to chip away these annoying bezels on the front. The company chose a camera module in the hole-punch style of the screen. This shooter can even consist of two lenses on Pro variant.
Specifications
We hope that the OnePlus 8 will be no different as OnePlus was always at the forefront of hardware flagships. Qualcomm will launch its Snapdragon 865 chipset next year which is expected to take place in the next product of OnePlus.
We know very little about the internals of OnePlus 8 in this project, except for the display which is an important aspect. The 90Hz fluid AMOLED display was introduced by OnePlus 7 Pro at the beginning of the year and the technology was replaced by the low price OnePlus 7 T Pro last autumn. The refresh rate of 90Hz is faster than most panels, which results in more responsive animation.
At least the 90Hz standard will be expected from the OnePlus 8. Pro model may be up to 6.65 inches when the indications are given.
Cameras
Imaging technology of OnePlus has taken a step forward in past few years. It still does not fully match Google's mobile phones and Apple's camera phones.
With the OnePlus 8 series, we don't know if it could change, but we have solid doubt that the company is going to continue its multi-lens approach, adding a fourth time-of-flight sensor to OnePlus 8 Pro.
The OneLeaks and 91Mobiles renderer displays the 3-lens stacked vertically on the back of OnePlus 8 Pro, which is flanked by this small additional depth camera to the left. There are still no details about the sensors or optics linked to each camera, but in theory, the flight time lens should enable shallow depth portraits to be made more precise in the background.
We assume OnePlus will continue to update its photo algorithms and software for computer photography to increase special features like Nightscape Mode, which allows the shutter to increase light sensitivity in darker conditions shooting.
The newly designed second cameraman can either be used for group shots with an ultra-wide lens or for a more accurate portrait mode on the front of the OnePlus 8 Pro.
OnePlus devices don't get the huge value they once had. OnePlus 7T was priced at only $100 cheaper than iPhone 11.
OnePlus 8 Lite
OnePlus could come back to its root and offer a more affordable phone with the OnePlus 8 and 8 Pro. We don't have any idea about the price of OnePlus 8 Lite nor do we know which chipset will OnePlus use. It can only be the phone that marks the return of OnePlus as a true mobile business.
What should be in OnePlus 8 and 8 Pro
For many more months, we probably won't be able to see OnePlus 8 and 8 Pro in their form. We have a lot of knowledge with all OnePlus devices for 2019 and we would like to see some things improved for the next generation.
Wireless charging
Fastest charging still takes wires and everyone wants to charge their device quickly, of course. Warp Charge technology offered by OnePlus is one of the fastest charging technology but wireless charging does not offer any comfort. Taking into account the fact that most modern flagships offer it and we think it is time for OnePlus.
OnePlus did not ask us for information on how to improve its cameras. But if we asked them for advice, we could tell them to concentrate on the improvement of the white balance, which in previous models tended to paint pictures in cooler tones. We would also like to see better low light, which does not so badly blow out highlights.
It is highly unlikely because since OnePlus X back in 2015, OnePlus did not propose a smaller or lite model. Demand of smaller model is increasing. OnePlus should come up with a smaller phone with features and specs of its flagship. Those who prefer small phones will be driven out by OnePlus, which is a disgrace.
Read Next: Samsung Galaxy S11 Leak Paints Promising Picture of New Design