OnePlus 5, 5T gets Latest OxygenOS 5.1.4 Update with July Security patch
Published on August 3, 2018
OnePlus 5 and 5T, which are the OnePlus Flagships from the last year, are now getting the latest OxygenOS 5.1.4 with stable OTA update. The main highlights of the update are to improve the battery life along with various bug fixes as well as with July security patch. This update to get rolled out in a phased manner.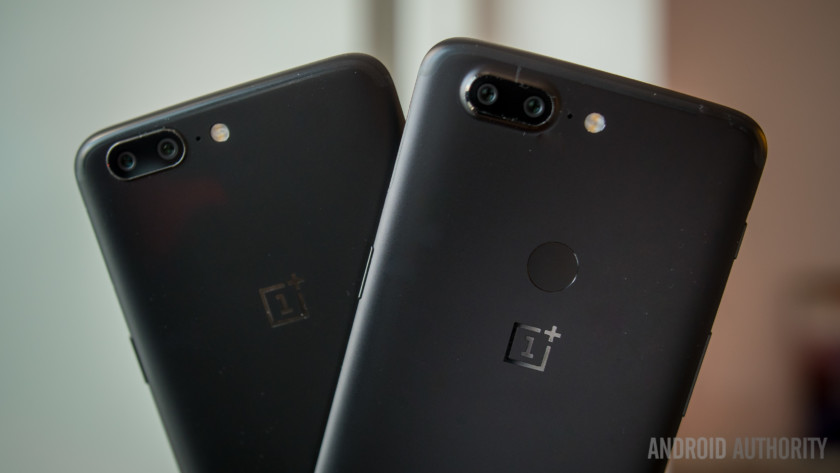 This new latest update will be coming with the July 2018 security patch for both the smartphones that are OnePlus five along with OnePlue 5T. The update will be bringing the bug fixes as well as performance improvements. The OxygenOS 5.1.4 will also be coming with a new battery which is related to the feature which is known as "Sleep Standby Mode." This is specially designed to control the battery drain when the smartphone is not getting used. This new update was announced in the company's forum post. The company also claimed that the device would be acting intelligently which helps in tracking the usage pattern. If the device is not touched, then all the networks get turned off which helps in reducing the drain of the battery. When the device wakes up, at that time, all the network restrictions will get cancelled again. After that, the device will get out of the Sleep Standby mode. If you want to activate or deactivate this new feature then you need to go the Settings>Battery>Battery Optimizations>Advance optimizations>Sleep Standby optimization.
This new update also improved the photo clarity along with the feature of getting added to the Group messaging in the Messaging app. This new OTA update will be rolling out in a phase manner which means that the users have to wait for a while to avail this new update. This July Android security patch will be helping to have the good photo clarity with the default Camera app. If you want to check about the update manually, then you can go to the Settings>Updates>Check Updates.
In the recent report, this new latest Oxygen OS update will be open beta updates for the OnePlus 6 along with OnePlus 5 as well as OnePlus 5T. It had been introduced about ten days back which will bring the improvements with reduced oil painting effect in the photos that are captured with the help of smartphone cameras. It will also support Google Lens. Other improvements will be the stability issue which arises in Bluetooth connections for the cars.