The Future of Shipping is Here: Royal Mail's Fleet of Drones
Published on May 20, 2022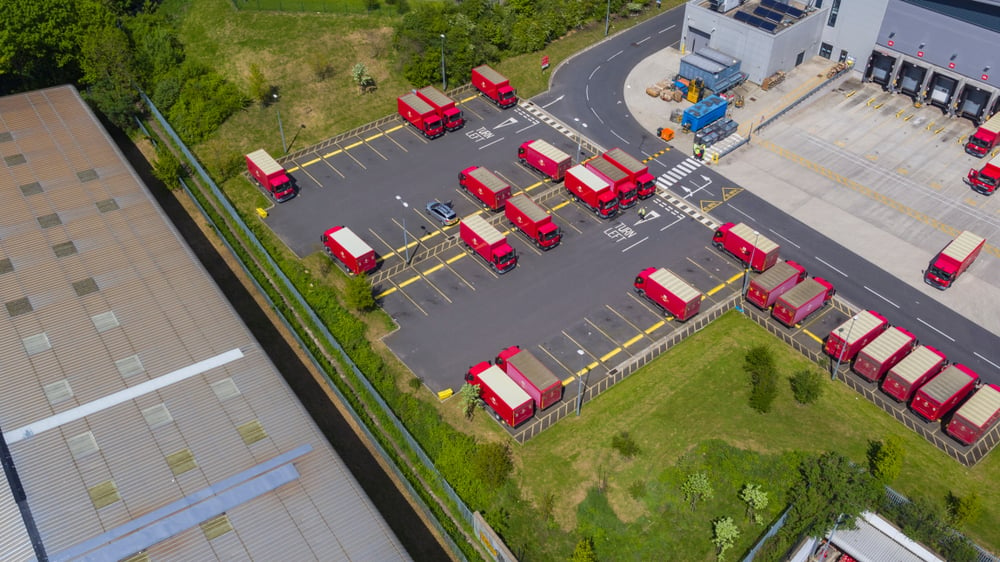 Everyone knows that the shipping industry is in trouble. Rising fuel costs, a growing e-commerce business, and an ageing fleet of ships all point to a sector in crisis. According to the World Maritime Council (WMC), by 2023, the global shipping industry will lose almost $200 billion due to increased oil prices, stricter emission regulations, and lower demand for tankers and dry bulk carriers. To deal with this crisis, shippers must take action and find ways to reduce operational expenses and increase their efficiency. Fortunately, some technological innovations can help them get through these troubled times. From driverless trucks to drones – see how new technology can change the future of shipping!
What is a drone?
Drones, or Unmanned Aerial Vehicles (UAVs), are remotely controlled flying vehicles used for many purposes, including commercial activities such as shipping, agriculture, surveying, and search and rescue operations. In addition, drones are increasingly being used to replace humans in specific tasks, such as collecting data, inspecting equipment, and delivering goods and supplies. For example, while drones have been around for some time, they are now being used in the shipping industry.
Royal Mail Fleet of Drones
Royal Mail Plc has teamed up with Windracers Group to create more than 50 new postal drone routes over the next three years.
The partnership will provide faster services for customers in remote communities across the UK, from Scilly to the Shetland Islands. Royal Mail's initial plan is to deploy a fleet of 200 drones over the next three years before pursuing a longer-term aim of sending more than 500 to cover all corners of the country.
The postal service has been testing the use of drones for the last 18 months, with the most recent trial held in April. The drones can fly in difficult weather conditions and carry up to 100 kilograms of mail.
The plans put the UK "firmly at the forefront of this exciting sector," Windracers Chairman Stephen Wright said. "The middle mile of supply and logistics, especially to remote locations, has long been overlooked by the industry and is ripe for innovation.''
Driverless technology
The driverless technology tested in the transport sector is significantly impacting the shipping industry. Driverless trucks are already being used in mines and port environments where the risks associated with human drivers are high. While the technology is still being tested, the WMC believes it will be commercially available in two to five years. This will allow fleets to be operated 24/7 and be more efficient. Additionally, the maintenance cost will be reduced due to the absence of a driver and the reduced number of accidents compared to conventional trucks. The use of self-driving ships, however, is further away from commercialization. Despite the advances that have been made in recent years, the technology is still in its infancy. Many challenges need to be addressed. Including the accuracy of the navigation systems and the ability of the methods to "learn" from their mistakes.
Blockchain for tracking and traceability
Blockchain, a decentralized ledger that allows parties to track and trace transactions, is being tested in the shipping industry to ensure the traceability of goods. Blockchain has been used primarily on financial transactions, but shipping companies are now trying to integrate this technology into their supply chains. For example, Maersk, the world's largest shipping company, is exploring how blockchain can track containers around the world. If implemented, blockchain will solve the problem of lost and delayed containers by making them trackable. This will reduce the cost of shipping and benefit the environment by reducing the emissions caused by ships waiting outside ports and by cutting down on trucking time for containers.
Automated stacking cranes
Autonomous cranes are another innovation that can change the future of shipping. These cranes use image recognition software to detect containers and move them to their proper locations. This solution is being tested in China, where the WMC estimates that it could reduce the operating costs at container terminals by up to 40%. It could also help reduce congestion at terminals by making it easier to remove containers that are no longer needed. Autonomous stacking cranes are expected to be commercially available by 2025.
Conclusions
These are only a few examples of how technology can transform the shipping industry. Indeed, the sector is at the forefront of technological innovation and is constantly looking for ways to improve its operations through digitalization and automation. The sector was one of the first to start implementing new technologies, such as blockchain and AI and is expected to be the first to benefit from them. As a result, the shipping industry can overcome its challenges and become a more efficient, safer, and cleaner sector by adding new technologies to its operations.