Amazon Faces Potential Justice Department Investigation According to Report
Published on March 12, 2022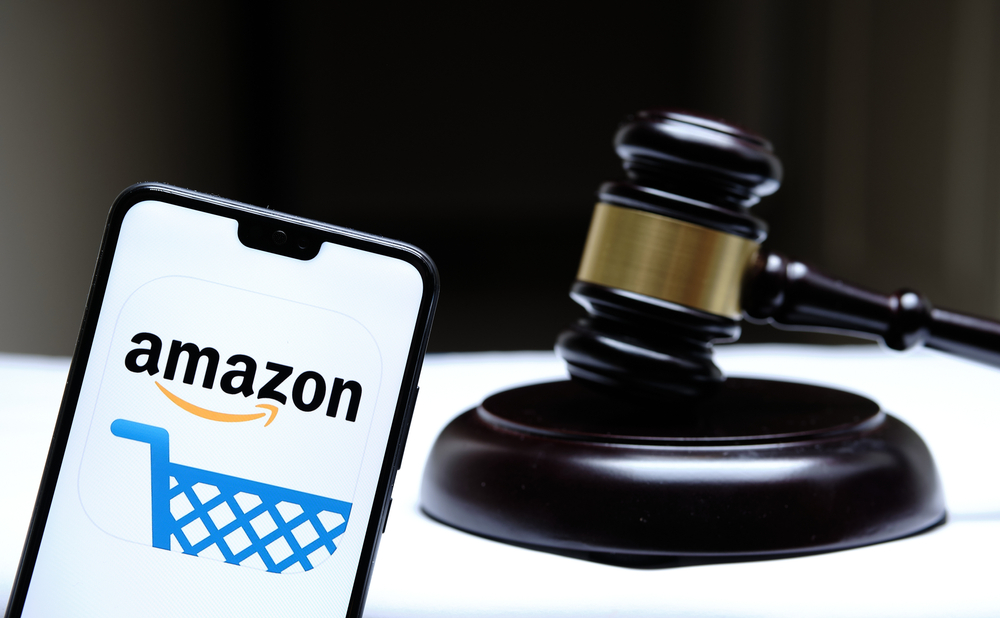 Lawmakers allege the e-commerce giant lied about its use of data from third-party sellers.
As a vast conglomerate, we know that Amazon has its share of skeletons in the closet and dirty laundry. Such as being regularly accused of unfair work conditions in its warehouse and coming as a zero when it came to Corporate Responsibility magazine's ranking of the 100 Best Corporate Citizens.
Now, lawmakers allege the e-commerce giant lied about its use of data from third-party sellers.
According to The Wall Street Journal, a bipartisan group of U.S. lawmakers on Wednesday asked the Justice Department to investigate Amazon over a potentially criminal obstruction of Congress, which cited the politicians' letter.
The letter, dated March 9th, was sent to U.S. Attorney General Merrick Garland by Democratic and Republican members of the House Judiciary Committee. Reportedly accuses Amazon of refusing to provide the House Judiciary Committee's antitrust group with information as it investigated the e-commerce giant's competitive practices in an alleged attempt to cover up suspected lies.
According to press reports, the company has told lawmakers it doesn't use data from individual third-party sellers in developing its own products, nor does it give its own brands preferential treatment in its search results.
An Amazon spokeswoman said:
"There's no factual basis for this, as demonstrated in the huge volume of information we've provided over several years of good-faith cooperation with this investigation."
In the past, Amazon has denied that the company or its executives misled the committee and has said that internal policy prohibits using individual seller data to develop Amazon products. In addition, the company has said that Amazon investigates any allegations that the policy might have been violated.
Throughout the investigation, "Amazon repeatedly endeavored to thwart the Committee's efforts to uncover the truth about Amazon's business practices," the congressional letter says. "For this, it must be held accountable." The letter says it is alerting the Justice Department to "potentially criminal conduct by Amazon and certain of its executives," though it doesn't specify which individuals.
An investigation last year cited documents that showed that Amazon had conducted a systematic campaign of copying products and rigging search results in India to boost sales of its brands, or private-label brands – practices that Amazon denies.
The congressional committee later claimed that news coverage "directly contradicts the testimony of Amazon's executives, including former chief executive Jeffrey Bezos." The company denied the allegations, responding that it "did not mislead the committee" and had "sought to correct the record on the inaccurate media articles in question."
But lawmakers claim the company had declined opportunities to demonstrate that it had made accurate and complete representations to the committee.
The latest escalation comes after committee members requested that Amazon's chief executive, Andy Jassy, provide "exculpatory evidence" surrounding its private-label business practices. The company claimed that the attorney-client privilege protected evidence from its investigation into the issue.
Amazon, the committee responded, "has refused to turn over business documents or communications."
"It appears to have done so to conceal the truth about its use of third-party sellers' data to advantage its private-label business, and it's preferencing of private-label products in search results."