Watch: Call of Duty: WW2's new trailer for its first DLC pack
Published on January 30, 2018
The latest addition to 'Call of Duty: WWII' is expected to be of a pretty big nature. As noted by Games Spot, the first DLC pack of the game is scheduled to debut soon. This time's theme is expected to focus on the resistance to Axis occupation. The latest update also comes along with the War mode map based upon the prisoner rescue. Apart from this, the update is also scheduled to arrive with a different kind of tone. This time, the sound is expected to be slightly more severe.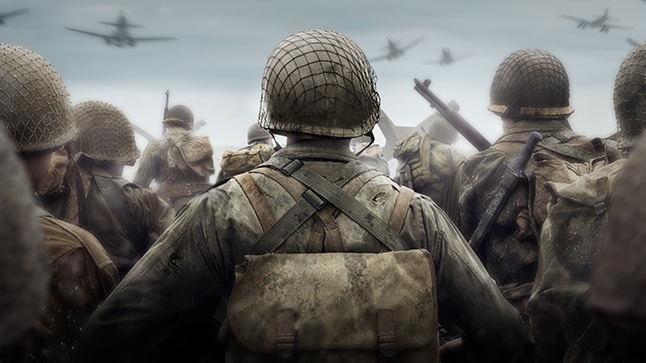 The new trailer is action-packed and lays particular emphasis upon the primary features of "Call of Duty." It is highlighted that the players could begin planning their resistance in the real world. However, at this point, it is not clear who or of what nature the occupiers or attackers are going to be.
The official trailer of 'Call of Duty' has been launched and can be found on their official YouTube and other social media pages. The trailer talks explicitly about the new pack, which will apparently consist of three normal multi-player maps including Valkyrie, Anthropoid and Occupation.
Apart from this, the game is also going to be updated with a new War mode map, which is titled, 'Operation Intercept.' This will require the players to rescue Resistance fighters and escape. The pack also comes along with a new Nazi Zombie mode, which is titled, 'The Darkest Shore.'
The 'Call of Duty' Resistance DLC launch is scheduled to take place on January 30 for PlayStation 4 platforms. For now, there is no information on exactly when it will be made available on other gaming consoles. If you own Call of Duty: WWII's $50 season pass, this DLC is included, but you can also buy it separately for $15.