Sledgehammer Games co-founders quit the company they started
Published on February 21, 2018
According to a recent report, Sledgehammer Games co-founders Michael Condrey and Glen Schofield have left the company that they had started. The two, who are also Call of Duty: WWII directors, confirmed their resignation through an email response. Aaron Halon will reportedly replace them as the functioning head. Rumours regarding the two leaving the firm began a couple of weeks back. Even though, the two will no longer be the functioning head; they will continue to overlook certain operations.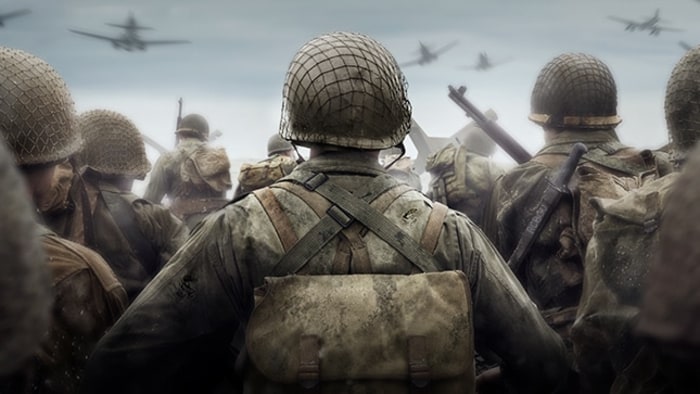 This news arrives post reports of an incredible success of Call of Duty: WWII. It seems like Glen Schofield and Michael Condrey have decided to switch their duties from executives to insiders at Sledgehammer Games. In a statement, Activism stated that they look forward to collaborating with the two in their new roles. These changes have provided leader of the studio, Aaron Halon to lead Sledgehammer Games. For those who aren't aware, Aaron is a founding member of Sledgehammer Games and has been with the company for over 20 years. He is known to have played an instrumental role in helping Sledgehammer reach many goals.
This new change is considered to be a significant step taken by the San Mateo-based studio. It was founded back in July 2009 and was immediately purchased by Activision a little later. "Sledgehammer co-developed Call of Duty: Modern Warfare 3 with Infinity Ward, which had been embroiled in controversy after that studio's founders, Jason West and Vince Zampella, were abruptly fired by Activision and took many of their co-workers to open up Respawn Games," a report by Gamespot reads. In an e-mail, Activision provided statements attributed to Schofield:
Michael and I have been collaborating for over 12 years. In that time, we've made significant games that fans have loved, won awards on behalf of our projects and have lived our dreams. We thank Activision for the beautiful opportunity to create and lead Sledgehammer Games. Now, it's time to try other things. Activision has offered me the opportunity to focus my energy on something I'm very passionate about, exploring new game ideas for the company. It's something I just couldn't pass up. Working with such a high studio of developers at Sledgehammer Games has been an honor and the highlight of my career. The team is in great hands with Aaron; he has my full support and confidence. Thank you to everyone.
And Condrey:
We founded Sledgehammer Games to bring together a world-class development team with a singular goal of delivering excellence for fans. Over the course of nearly a decade, Glen and I proudly grew the studio and watched a new crop of leaders emerge within the team. On a personal level, I'm deeply grateful to the men and women who have poured their passion into the pursuit of excellence with us. I'm proud of what we accomplished together; it has been the most significant experience of my professional life. I am looking forward to starting a new chapter of my career with Activision. I couldn't be more excited about the future of Sledgehammer Games and look forward to seeing Aaron lead the studio to new heights.