Samsung's new flagships to be out soon
Published on December 13, 2018
Every person around needs a perfect smartphone which would fulfil their needs and run according to them. People around need the most featured smartphone with a great specification. Yes, Samsung has been launching a new smartphone called as Samsung Galaxy S10, which is known as the most advanced featured smartphone ever launched by Samsung. Therefore with this, the most interesting and amazing news is that(got from Gizmodo UK reports) this new smartphone, which is full of new features is going to arrive in the next year, 2019 in the month of February which is going to be very excited. One more thing is that in that month the annual Mobile World Congress event will be also held in Barcelona which will be interesting and best.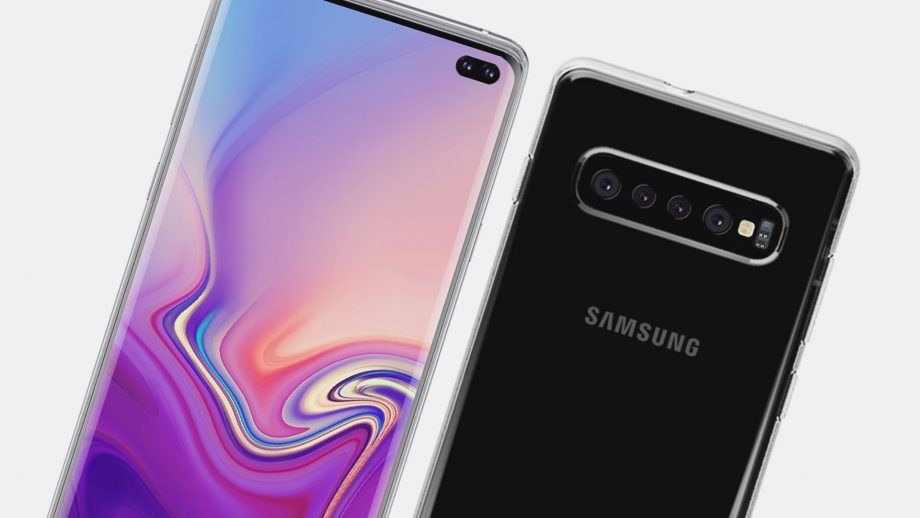 Samsung is being famous for launching its new smartphones every year, therefore earlier also rumoured were passed about the 10th anniversary of Samsung's model. Some configuration with this was also mentioned that the Samsung Galaxy S10 model is available in more than two models, in this the first model of 5.8-inch named as the S10 Lite, for this Samsung promised that this will have a flat screen instead of a curved screen. Also, the second model will be of 6.1 inches which are named as Standard S10 model whereas if we talk about the most featured and the bigger one is the S10 Plus which has the great 6.4-inch screen.
With these reports, Samsung also mentioned the price in which these smartphones are available.
the price of every model with RAM configuration is mentioned below.
The basic model, S10 Lite is available for $881 which is the lowest between the three.
The next model, the S10 with 128 GB of storage is available for $1,007,
the S10 with 512 GB of storage is available for 1,260,
whereas now the most top model of S10 named as S10+
first, come with 128 GB of storage which cost $1,134,
more upgraded model with 512 GB of storage cost $1,386, whereas
Samsung has its first ever maximum RAM smartphone with 1 TB of storage which cost 1,765.
Yes, it is a bit shocking about the latest model which is with 1 TB of RAM, this is the maximum RAM given by Samsung in any of its smartphone and which also beat other companies smartphone in terms of RAM config. This phone is ready to beat other smartphones in the market, but with this one special thing have been reported that this config smartphone will be only available in the 6.7-inch screen which is big enough to operate your heavy files work(office work). This screen size can completely work as a tablet which will be great and more interestingly when you have a 5G support, good enough to have.
The above models have great features such as, have 3 cameras which will give a perfect shot every time with good focus and clarity, also it has the most recent technology of ultrasonic in-display fingerprint sensors, and the best as claimed by Samsung, hold the new One UI software layer atop Android Pie. as you all must be aware of the fact that notch technology is getting disowned because of the more bigger screen size, therefore fo this Samsung is featuring a punch-hole front camera instead of a notch.