Qualcomm Announces The First 5G-Capable Reference Drone Platform
Published on August 17, 2021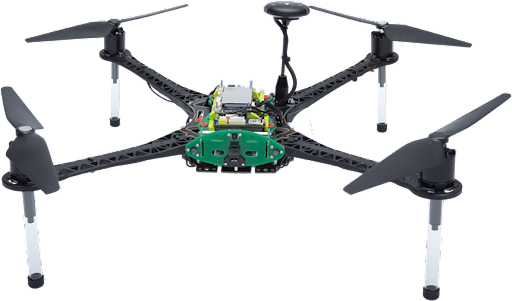 Qualcomm has demoed a few drones built on its dedicated Flight RB5 5G platform. The popular mobile SoC maker has released a new reference design that features the latest processing and connectivity technology available. This platform is equipped with a Qualcomm Spectra 480 Image Signal Processor that can record in 4K at 120 FPS with support for HDR. It is also capable of capturing 200 megapixel photos and 8K video at 30 FPS.
Qualcomm's new Flight RB5 5G platform using the QRB5165 processor along with a Kryo 585 CPU core and Adreno 650 graphics. The main SoC is based on the Snapdragon 865 CPU. The onboard Hexagon Tensor Accelerator in the Hexagon 698 DSP helps out with AI. The great thing about the platform is that third-parties will also get access to all of the hardware's SDKs for computer vision, neural processing, and multimedia applications.
Qualcomm's new drone platform has full support for 5G connectivity which includes mmWave and sub-6 GHz bands. The device also supports WiFi 6. The reference drone is available to pre-order now.
Qualcomm aims for this dedicated platform to accelerate drone development by making it easy for end-users and companies to leverage the power of its latest mobile chips.