'PUBG Mobile' Adds Self-Driving Tesla Model Y
Published on July 9, 2021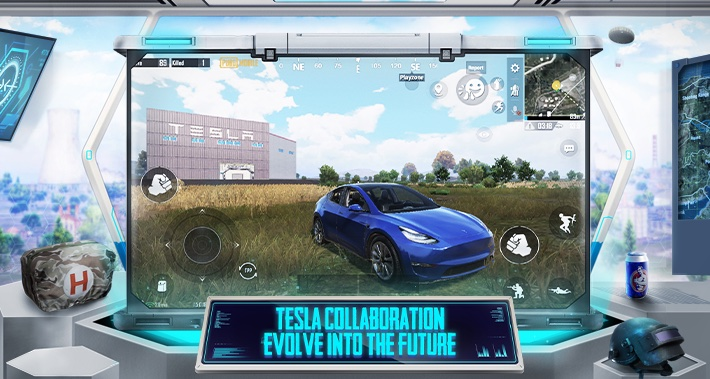 PUBG is not a racing game. It's not even a driving game. So, it's not the first game that you would think to add an electric vehicle tie-in. Tencent Games and Krafton have rolled out their version 1.5 update for the phone-based shooter and it includes a raft of Tesla advertisements. There is a Model Y on Erangel that is able to drive itself when you activate an autopilot mode on the highway.
There is also a Gigafactory that can be spotted on Erangel. There, you can even build the Model Y by pressing buttons that activate self-driving Semi trucks that roam around the map dropping supply crates when you damage the vehicles.
The addons are, of course, part of a 'technological transformation' that Erangel is going through. This includes a complete overhaul of the structures and new equipment, including an anti-gravity motorcycle.
These updates more than likely won't make it into the standard PUBG. This PUBG Mobile update is really just a Tesla advertisement.