Nintendo Switch declared the fastest-selling console in U.S. history
Published on January 23, 2018
Nintendo recently made a huge announcement, suggesting that its Switch hybrid gaming console has managed to make a sale of over 4.8 million units in the U.S. market alone. The hybrid gaming console was launched for sale back on March 3, 2017. With this, the game developer's Switch device becomes the fastest-selling home video gaming system in the U.S. history.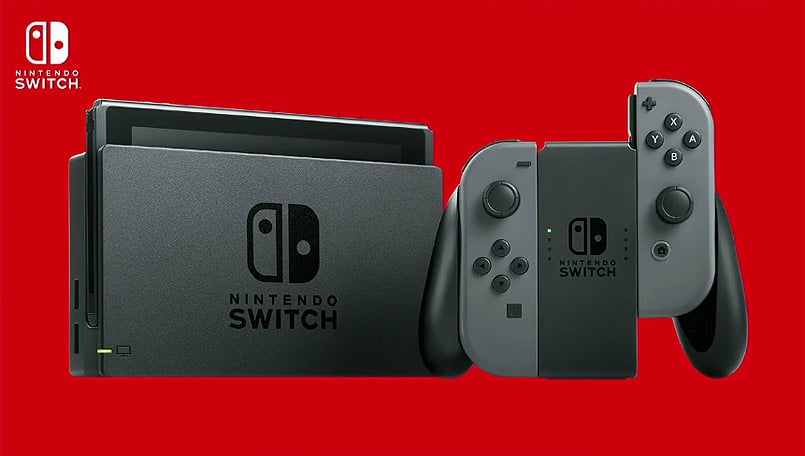 According to an online report, Nintendo's stock has risen by over eighty-three per cent over the span of last year. This has led the investors to percent optimistic about the increase in sale of Switch hybrid consoles in the near future.
"Management expects sales in the fiscal year ending in March to have roughly doubled over the previous year while operating profit is expected to quadruple," the online report adds. One of the main reasons to Switch's splendid achievement in terms of sales are the compelling gaming titles that are exclusively available on the gaming platform. Several major game publishers extend support for these systems, making Switch the best-selling console in the history of U.S.'s gaming console market.
As per the revelation made by Nintendo, approximately fifty-five per cent of the Switch owners possess a copy of 'The Legend of Zelda: Breath of The Wild,' and roughly sixty per cent own a copy of 'Super Mario Odyssey.' These game developers did a spectacular job of making these two gaming titles available for sale exactly in time for holidays, thereby boasting the sale of both, the games as well as the gaming console.
With this, 'Super Mario Odyssey' and 'The Legend of Zelda: Breath of the Wild," have become the highest-rated games in the history. Nintendo is surely having a good time especially after experiencing such a massive fail with its previous console, Wii U which debuted back in 2012 and did not do so well in terms of sale.