Lucid Offers Two Versions Of Its Luxury EV, The Air Dream Edition
Published on August 25, 2021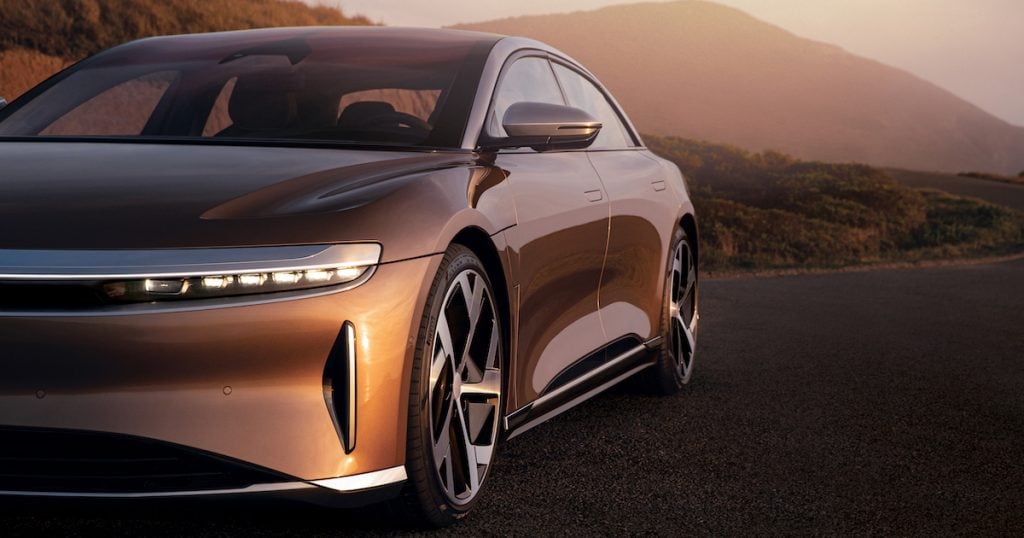 The almost $170,000 Air Dream Edition is going to come in a 'Range' version and a 'Performance' version. The Performance version is going to offer 1,111 horsepower, and will be able to reach 60 miles per hour in just 2.5 seconds.
The Dream Edition Range will have 'only' 933 horsepower and will take just 0.2 seconds more to reach 60 miles per hour. Both vehicles have a top speed of 168 mph and cost $169,000 before tax incentives. These new cars are expected to be pulling into a driveway near you some time this year. The company says that it's only going to be making 500 of the Dream Edition.
As far as an official EPA estimate on the range, Lucid is still in the process of figuring that out. The company is, however, currently claiming a pair of Dream Edition Range models were able to travel 445 miles during their own testing. In the test, the cars were driven from Los Angeles to San Francisco at normal highway speeds. Lucid says that when the cars got to their destinations, they had 30 and 72 miles remaining respectively.
Lucid has been contacting its customers that paid the $7,500 to reserve the Air Dream Edition so that they can confirm which configuration they want. The company got more than 10,000 reservations, so it has a lot of people to call.