Huawei launches MediaPad M5 & M5 Pro at MWC 2018
Published on February 26, 2018
Besides from a large number of smartphone releases at MWC 2018 here is one unique gadget which Huawei has announced today. Huawei is also known as the third largest tablet maker in the world. Huawei announced a fresh range of tablets in its MediaPad brand at Mobile World Congress in Barcelona, Spain.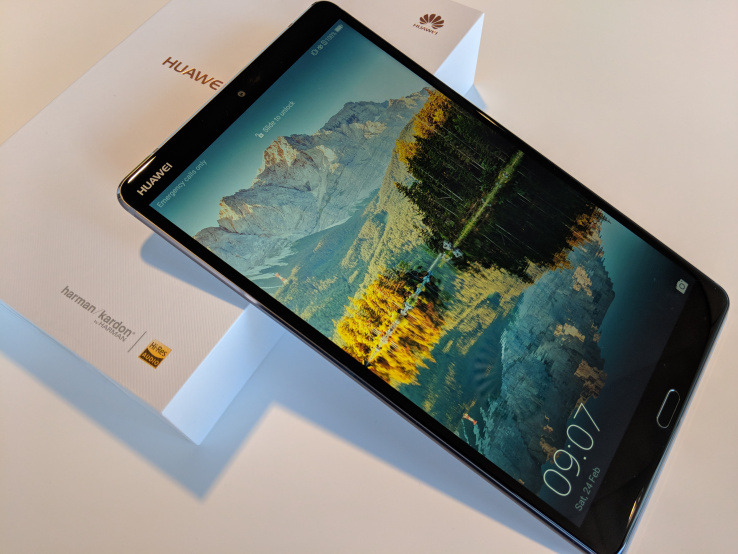 The newly launched Huawei MediaPad M5 tablet comes in two size options, i.e., 8.4 inches and 10.8 inches and is priced at 349 and 399 Euro respectively. Both smaller and more abundant variant shares the same path of specs. Like they both hold 2560×1600 displays (For a 359 and 280 PPI rating, respectively), Kirin 960 quad-core processor to deliver large work functions very smoothly. A 4GB of RAM with either 32, 64 or 128 GB of storage option. Both will also come with a standard 8-megapixel front cam and rear camera of 13 megapixels. Besides that both the variant will share the same sensors like proximity, fingerprint, and others.
The device can be expanded regarding storage, and that can be upto 256 GB which gives an option to store more and more of your data along with your tablet.
Huawei didn't launch just the above mentioned two tablets; there is a third one also with is the widest regarding size and features. And the third one is named as "Huawei MediaPad M5 Pro.'
MediaPad M5 Pro carries the same specifications and features as that of the 10.8-inch variant, but the addition to this variant is the Huawei's M-Pen. So now you might be thinking what's the underlying logic behind a third variant with just an M-Pen?
The company itself clarified this during the event. The company said this is not a standard command pen for this tablet. The pen features 4096 levels of pressure sensitivity and supports for tilting and shading as well. Along with this M-Pen, M5 Pro will support a detachable keyboard that offers a desktop view with expanded file management feature.
All the versions of the tablet will be available, and there will be two iconic color options for the gadgets, i.e., Space Gray and Mystic Silver. LTE support will also be available for all the tablet versions. The tablets will go on sale starting from March and will be mostly open in European countries including the United States.