How is Predictive AI Used in Cybersecurity
Published on August 31, 2022
Cybersecurity is becoming a rising concern as technological innovations increase. Cyber attackers now use advanced, innovative, and unimaginable techniques to hack, alter, and delete crucial data from systems. Reports claim that cybersecurity threats have become increasingly prevalent and that security experts face a new fight every day.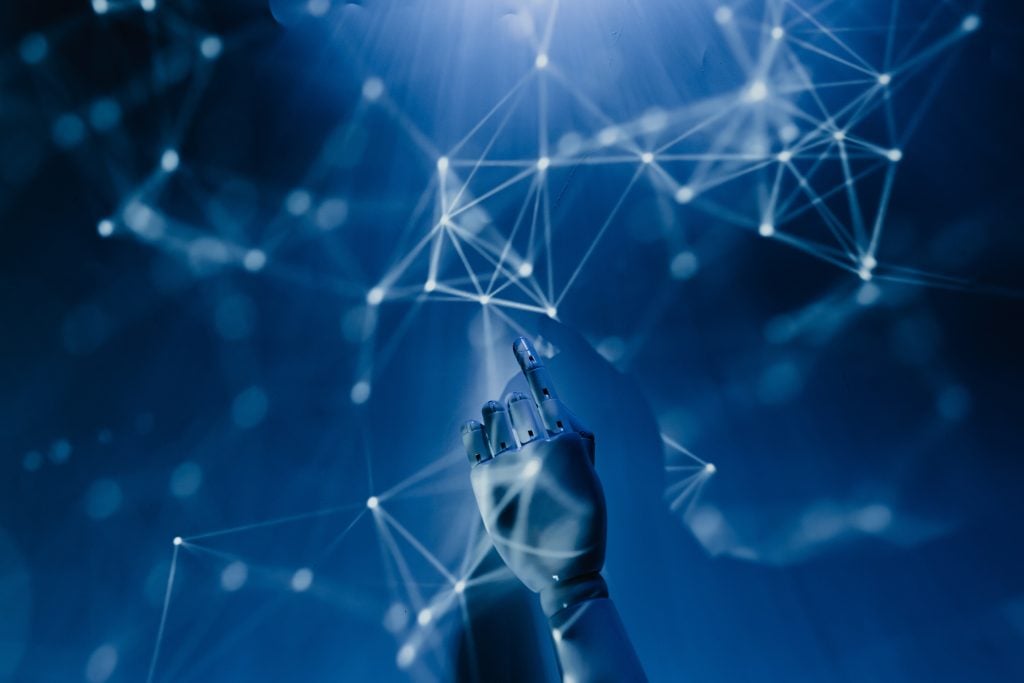 Agile and intelligent solutions have become necessary to counter such cybersecurity issues. AI and machine learning can help halter cybersecurity threats and improve your security systems.
Predictive AI's ability to learn and act on readily available data can help tackle the world's growing security challenges. Moreover, predictive AI is adaptive, adjustive, and can easily detect threats and alert suspicious activities.
A few ways you can use predictive AI in cybersecurity include:
1. Firewall
An AI firewall uses advanced mechanisms to detect advanced and unknown threats. It is a next-generation product that uses intelligent detection techniques that leverages signatures to identify known threats and train threat detection models through algorithms.
A firewall system is an excellent prevention for attacks since it monitors network traffic and prevents remote access. Moreover, it protects crucial data, provides more security, and ensures protection against trojans.
There are several internet appliances (directed at security control) that you can use to prevent cyberattacks. For instance, the SonicWall firewall ensures security, management, and visibility to maintain an adequate cybersecurity system. It is easy to manage, and the customer support is excellent. Moreover, SonicWall guarantees extensive features, including remote access management, email security, sandbox, analytics, and report.
2. NDR
Network Detection and Response (NDR) is a machine-learning technique that views interactions between all devices on the network. NDR solutions monitor network traffic, respond to threat detection, support rapid investigation, and enhance internal visibility.
Security teams oversee peculiarities in data flow with NDR to protect networks worldwide. Most cybercriminals hunt for vulnerabilities in systems and introduce viral codes hidden in the excessive transfer of data. An essential thing to realize is that as cybersecurity strengthens, cyberattacks become more and more careful. They work hard to level up their cybercrime methods. Hence, it is crucial to introduce robust security teams and forensic investigation techniques to avoid more attacks.
NDR solutions are far more efficient than traditional security information and event management. SIEM overpromises analytics, consists of massive costs, and flags repeated false positives because of context limitations.
3. Decision-making for risk analysis 
A predictive model is beneficial for analyzing massive volumes of data and crucial touchpoints. It offers insights into cybersecurity and helps in making rational choices.
Predictive risk intelligence enables executives and managers to devise practical solutions and finalize decisions. Leveraging AI development based on predictive algorithms for integration at specific touchpoints is a good idea. Consider you might need to integrate several third-party into your system. However, you will require access to data and security policies to prevent hacks and breaches. In that case, you can utilize predictive risk intelligence to create reliable security policies.
Predictive analytics can surprisingly take your cybersecurity up a notch. Moreover, it can help you gain a competitive advantage, find new revenue opportunities, increase asset utilization, and reduce risks.
4. Risk sensing process 
The risk sensing process is a mind-blowing mechanism to detect threats and potential attacks that no humans or rule-based algorithms can see. A rule-based algorithm works on specific instructions and hence, is unable to detect new anomalies.
The risk sensing process, however, allows organizations to find new anomalies, carry out risk assessments, and make future risk predictions. It helps identify a company's long-term viability and ability to create value using human insights and advanced analytics.
A potent risk sensing process encompasses several characteristics, including strategic focus and C-suite engagement. Moreover, metrics and tracking, listening posts, and combined technological and human resources are essential components of the risk sensing model.
5. Vulnerability management 
Vulnerability management is essential for several reasons. The most obvious is protection against hacks, breaches, and security threats. In addition, vulnerability management provides operational efficiencies, automated scanning, insightful reporting, and integrated patch remediation.
An average organization deals with several threats every day. Hence, enhancing vulnerability solutions has become a top priority. Accessing and analyzing security measures through predictive AI can help extensively in such cases. Through AI, you can access systems much quicker than security personnel. It increases your problem-solving ability, identifies weak tasks, and helps businesses focus on essential security measures.
6. Reduction of duplicative processes
Remember that attackers are knowledgeable and constantly change their processes. However, security systems and SOPs remain the same every day. As a result, it increases inefficiencies and reduces the chances of eliminating cyberattacks. Moreover, individuals responsible for overlooking these mundane tasks might feel complacent, miss out on something vital, and expose your network.
Using predictive AI can help significantly in reducing duplicative processes and enhancing security controls. AI ensures to take care of your repetitive cybersecurity processes using the best mimicry of human intelligence and machine learning. AI models regularly check for security threats and analyze your networks to find holes that might be damaging the system.
7. Securing authentication 
Authentication is imperative to lower cybercrime rates. All websites have a sign-up feature where users log in or create an account to buy products or services. Sometimes, these forms might require customers to fill in sensitive and confidential information. Therefore, you must be excessively careful handling such crucial data as a company. Your best bet to prevent cyberattacks would be to add extra layers of security and ensure to dig private information deep down.
AI secures user authentication when a customer logs in or signs up for an account. AI uses features like 3D biometric facial recognition, fingerprint scanning, CAPTCHA, and several others for authentication. These features can help generalize whether a log-in or sign-up attempt is legitimate or not. Cybercriminals use brute force attacks and credential stuffing to access company databases. Once they successfully enter the system, they can easily wipe out all information in seconds.
Wrapping up
Predictive AI has been an unprecedented outbreak in technology. It has been an exceptional asset to cybersecurity teams in several organizations globally. Many leaders, executives, and managers have confirmed that AI is massively helping stabilize company security and prevent unwanted attacks.
Keeping your data and network safe is difficult in today's highly tech-intrusive era. Utilizing and adopting AI-based mechanisms would be a decisive step toward improving your organization's cybersecurity and enhancing business functions.