This is why HomePod is better than Echo, Home
Published on January 24, 2018
Apple is very close to taking the wraps off its smart-home speaker HomePod. After delaying it by over a month, the Cupertino giant now seems sure of introducing its smart-home speaker sometime next month. As per their announcement, Apple will be launching its HomePod speaker for sale from February 9 onward. According to a report published by Mac World, the firm has pushed HomePod forward as being an audio device only. Following listed are some of the reasons why HomePod is better than Amazon Echo and Google Home. Take a look: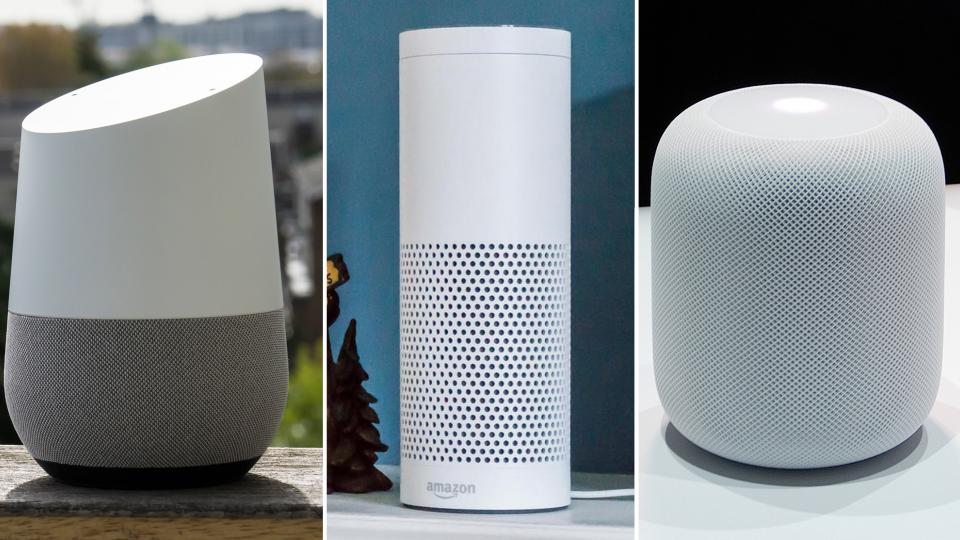 Messaging/Calling option
One of the biggest advantages that Apple has over Android, especially when it comes to basic features like Messages is that the former has a far more intrinsic approach towards it in comparison to the latter. Individuals can make use of Google Assistant on Android smartphones to send and receive messages. The same functionality is made available on Amazon Echo as well. However, HomePod goes a step further and allows individuals to send messages directly through the use of the owner's voice commands.
Audio
As per the endless announcements made by Apple, the HomePod is apparently going to come packed with numerous enhancements in terms of audio. One of the texts on the official Apple website reads, "HomePod combines Apple-engineered audio technology and advanced software to deliver the highest-fidelity sound throughout the room, anywhere it's placed. This elegantly designed, compact speaker totally rocks the house."
Music services
Apple provides a range of different types of music services through its proprietary platform, Apple Music. "HomePod will change the way music is heard through the use of a fully-stocked Apple Music library with further support for Siri commands and playlists," the report by Mac World reads. "Apple also says that it will learn your tastes based on the songs you like and adjust your playlists and recommendations accordingly," the report further adds.