Fitbit Charge 3 has not more than Versa watch
Published on October 6, 2018
You all are very much aware of the Fitbit, the smartwatch which is also a good fitness tracker has a new product named as Fitbit Charge 3, which will be on the stores by October 7 which cost around $149. The company has promised that this new Fitbit watch has been the best general fitness tracker, and if we consider about the watch Fitbit had its watch, the Fitbit Versa which do more task for just $50 more.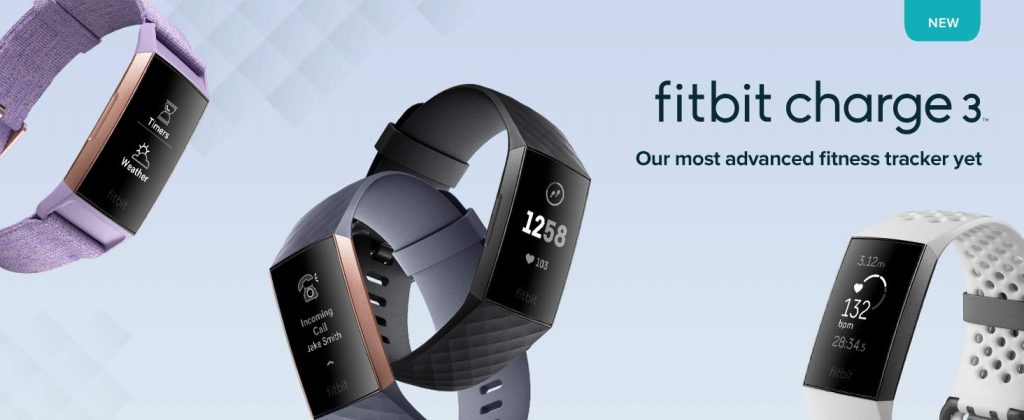 Majorly the new Fitbit Charge 3 is one of the best-designed watches in the world somehow like its predecessor. This watch is so good that you will be able to see a thinner and vertical-screened look which will look definitely good on your hands. For people, and for their choices, it even gives you the option for straps also, the first one is the rubber band which will definitely feel super comfortable and also have two sizes, one band includes a woven nylon one — not bad, but I didn't like it as much as the Versa's woven watch band — and a perforated rubber sports band, which is quite comfortable. The second option with you is the leather band, you can simply wear a leather band with a waterproof fitness tracker, will look good as per my assumptions.
The more improvement in this watch is because of the larger display and also the touchscreen which makes the good difference, here you can simply get a larger display also a grayscale OLED and also where more text is also shown. also, it will be more than good that you can easily swipe of different apps as well as slide up and down to read messages and to open the notification and also the day-to-day fitness report.
Now here you have the option for the side pressure-sensitive haptic button which seems really good and also this watch has strong vibrations. Therefore it also tells that more than the physical button an indented area of the steel case to quickly access settings, or pause or stop workouts and if we compare the vibration with the older watch, then yes the new model Fitbit Charge 3 has a strong vibration.
Fitbit Charge 3 vs Fitbit Versus
These both the models have many similar features but in the new watch, some key features have been updated.
In the new watch, you have to completely give time to focus on the functions because here navigation is little weird and also if you swipe to feature like the timer, alarms the breathe-relax mode, or even starting a workout feels like a lot of fiddling. It's easier to quick-start an exercise with the Versa.
The most interesting thing which you will get in this watch is that it is waterproof and you may be surprised that the tracker in this is shower and swim-friendly, which the Charge 2 wasn't. That's a big deal and matches the Ionic and Versa watches. Just for you, we have many things around in this watch, it has many modes such as Exercise mode, a Relax mode, weather, an alarm, a stopwatch and timer. Versa has an app store where you can download apps but if we look for the app store in Fitbit we will be unable to see, assumptions are there that it might add app store. Fitbit has apps but you cannot call them proper apps because they are more likely the mode which you can use, but there aren't any others, unlike the hundreds of fun Versa options. You must be aware that in the Fitbit there is no playlist option and no music storage.