Facebook's Role in Climate Denial: Exploring the Facts
Published on April 3, 2022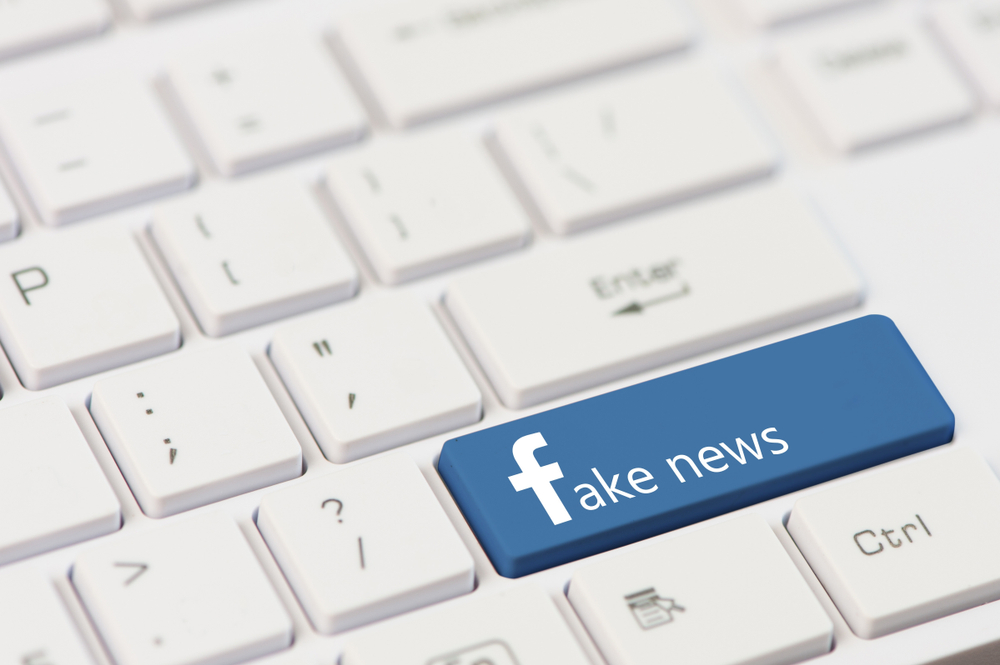 With over a billion monthly users, Facebook has become a powerful platform for disseminating climate misinformation. Many social media sites are notorious for amplifying false information and stoking fear. But climate change is a global problem that requires a global solution. So how can social media users protect themselves from the spread of misinformation on the topic?
Utilizing the information available on publicly accessible pages and open-source datasets, this guide explores the role of Facebook in the climate change denial ecosystem.
Facebook Pages
Facebook pages are public profiles created by non-Facebook users. The users own the content on the page, subject to the profile's privacy settings. Pages can be used to share content related to a specific topic or can be designed to mislead.
There are currently 4 million public pages on Facebook, with over half of them inactive. Many of these pages are designed to look like they are run by advocacy or non-profit organizations.
As of August 2017, there were 1.2 million active Pages related to climate change. This number has been relatively stable over the past few years but has grown significantly since the 2016 US presidential election.
Individual users run the majority of climate change Pages. However, there has been an increase in corporate and political pages in the past few years.
Climate Misinformation in Facebook Posts
Posts on Facebook are generally shared content from Pages or members of the public, with the ability to create a "dislike" button to encourage positive feedback. Users can also engage with and respond to others' posts.
Posts on Facebook are generally limited to around 280 characters, so it is essential to pay attention to the full context and the post itself when analyzing its veracity.
The type of content shared on Facebook varies greatly. It can range from links to videos, images, articles, live videos, and text-only posts.
Content that links to non-Facebook pages and websites and content related to Facebook pages that are not liked by the original poster are generally reported as "fake news."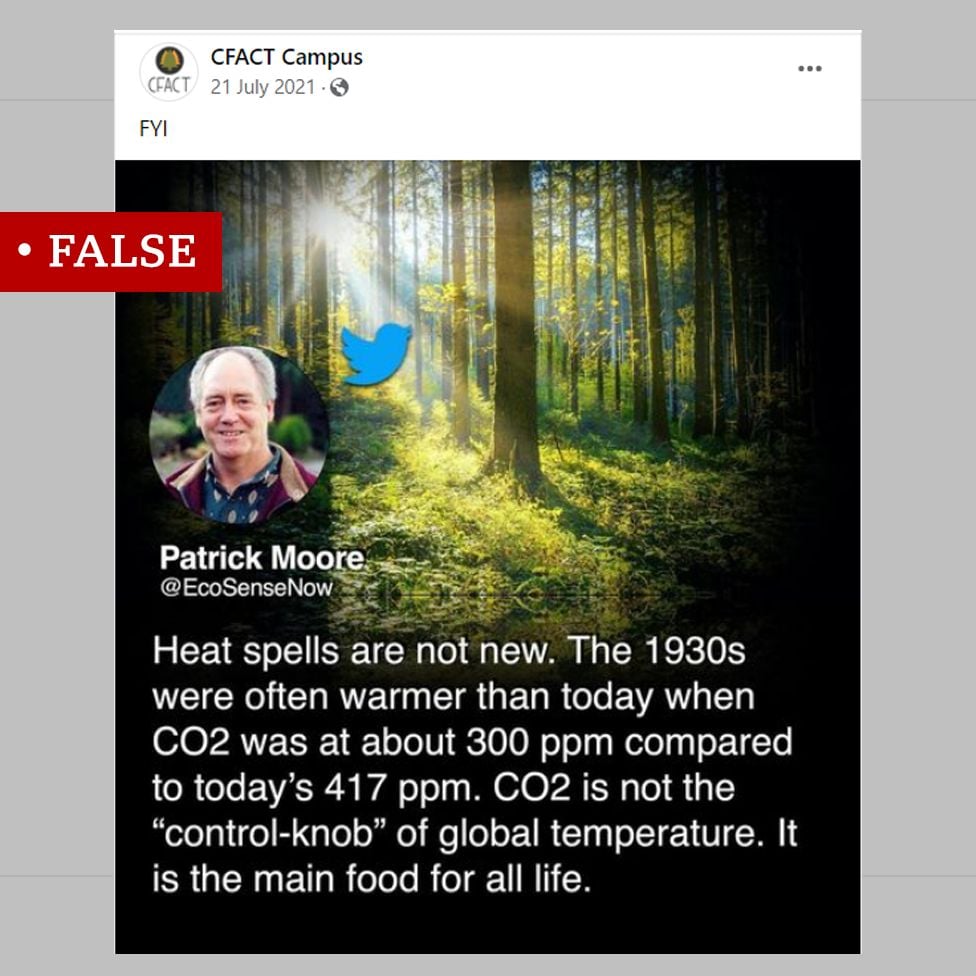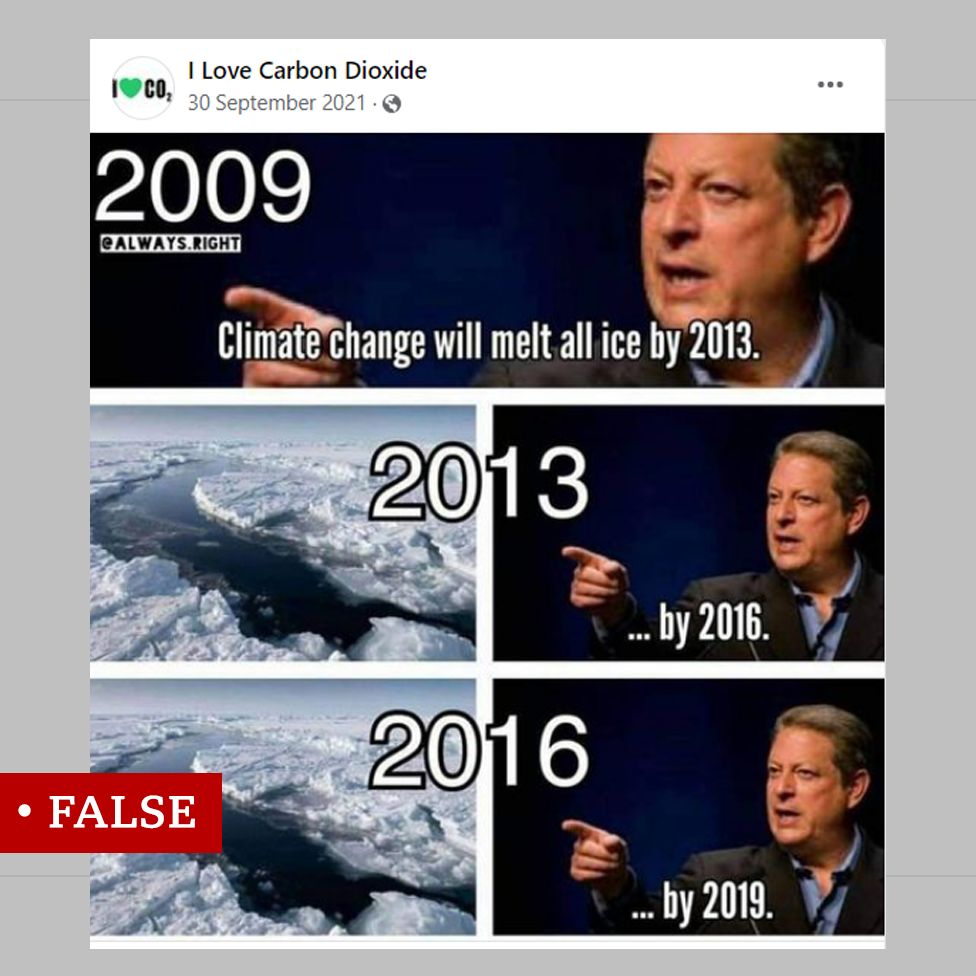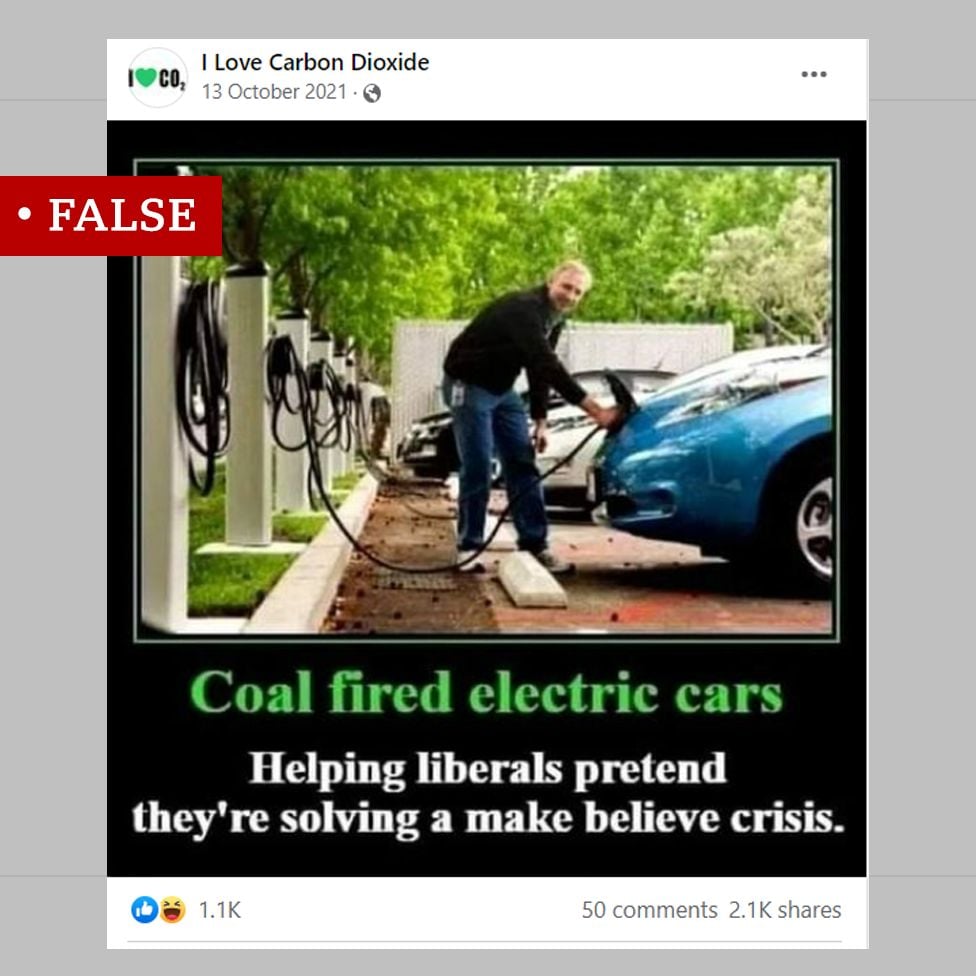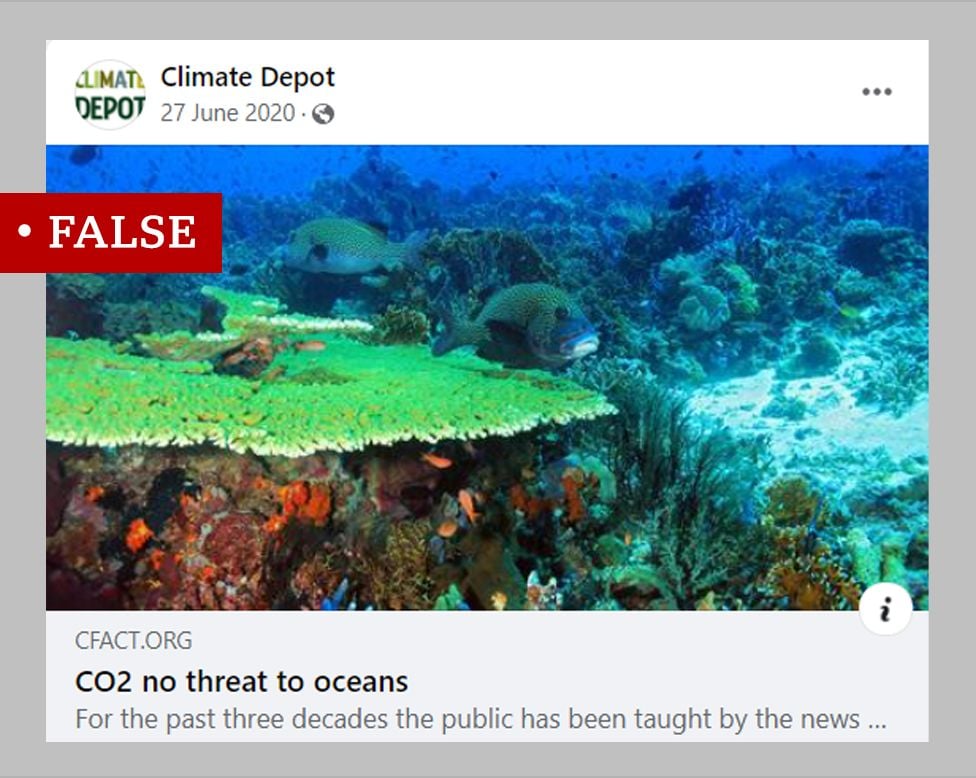 Who is sharing misinformation on Facebook?
The top sources of climate change misinformation on Facebook—both the number of posts and the number of clicks—are the same as they have been for the past several years:
Conspiracy theorists, Vaccine skeptics, Climate change denial groups, and pages.
A few Page administrators are virtually driving all large-scale climate change denial efforts on Facebook.
These administrators are highly engaged with their followers, and many have been posting content daily for over a year.
Connections between Deniers and Organizations
Many Facebook pages that promote climate change denial are connected to real-world groups who deny climate science and frequently cite debunked research as their basis for denial.
For example, the official page of the Heartland Institute, a libertarian think tank that denies the science behind climate change, is connected to the "We Are Still In" group on Facebook.
This group has over 100,000 members, and almost all of them have engaged with the content shared by the page.
Many other Facebook pages, groups, and accounts that promote climate change denial also have ties to real-world organizations.
Conclusion
There are many sources of climate change misinformation on Facebook. While most posts are from fake accounts, there are also legitimate sources of misinformation that users should be aware of.
The best way for users to protect themselves from the spread of misinformation is to be aware of the sources they are engaging with and critically analyze the information they see.
Facebook has become an essential source of climate change information, both for those who share false information and for those who seek information on the topic.