Dell refreshes its XPS 13 2 in 1 with Thunderbolt 3
Published on September 7, 2018
On Wednesday, Dell has announced all the upgraded version of XPS 13 2 in 1 convertible laptop that will be having the latest 8th Gen Core processors. This new system will be retained with the chassis as well as displays that can be used on the previous generation of XPS 13 2 in 1. This is because the new CPU will now be offering the high performance. The all-new XPS 13 2 in 1 will be offering the more DRAM along with the high capacity SSDs.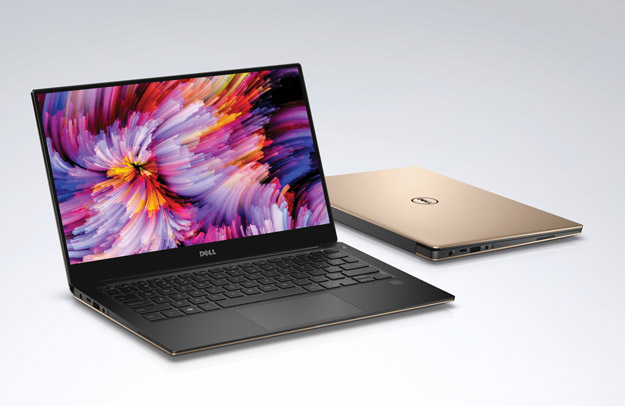 The all-new 2018 Dell XPS 13 2 in 1 system will be sharing the CNC machined aluminium enclosure along with the display options which will be having the previous-gen convertibles that carry the same brand. It will be offering the new mobile PCs that has got the 13.3-inch InfinityEdge multitouch displays that features a 1920 X 1080 or about a 3200 X 1800 resolution with the 400 nits brightness. It has got a contrast ratio of about 1000:1 with 170 degrees of viewing angles.
The screen will get covered with the Corning's Gorilla Glass 4 that will help in the protection. The Ultrathin bezels of the Infinity Edge displays will be coming at the price of the XPS 13 2 in 1 hybrid laptop that has got the webcam installed in the display.
When it is coming to the CPU options, the new XPS 13 2 in 1 convertible system will be equipped with the Intel's latest Core i7-8500Y or i5-82ooY or with the previous gen Core i7-7Y75 or Core i5-7Y54. It usually looks like the new convertibles that are not retained by the chassis or any design of the motherboard.
The base models of the new XPS 13 2 in 1 convertible will be coming with the 4 GB of LPDDR3-1866 memory as well as the 128 GB SATA SSD. These higher performance options will be equipped with the 8 or 16 GB of LPDDR3-1866 DRAM as well as 256 GB, 512 GB or about 1 TB PCIe SSD.
When it comes to the connectivity, the new XPS 13 2 in 1 hybrid notebook will be getting the feature of an 802.11 ac Wi-Fi along with the Bluetooth 4.2 controller on the wireless side. It will also get the two USB 3.1 Type-C headers along with the Thunderbolt 3 port for all the physical devices.
The expected price of the 2018 XPS 13 2 in 1 may starts from $999.99 for the base model.