China's Baidu Unveils 'Robotaxi' With Detachable Steering Wheel
Published on July 27, 2022
China's leading search engine operator Baidu will unveil a new 'robotaxis' service on Wednesday morning with a detachable steering wheel. The company is also investing 1 billion yuan (US$150 million) to build a new AI research center in Beijing to help drive its autonomous driving business.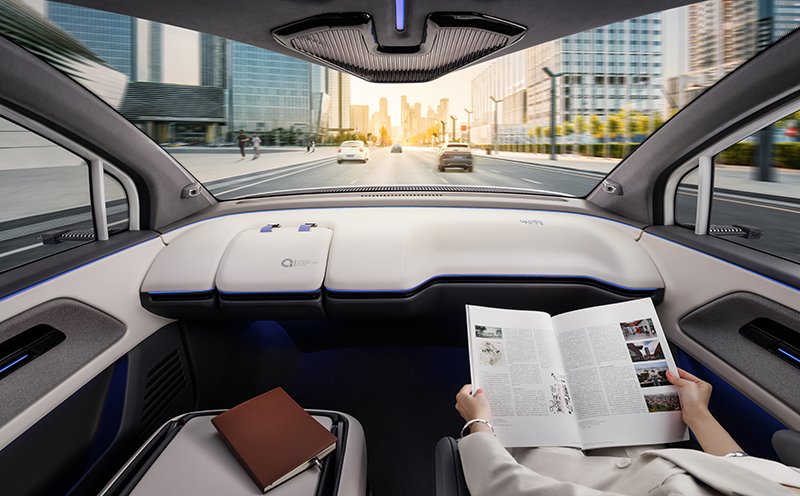 In a media briefing on Tuesday night, Liu Hexin, the general manager of Baidu's Autonomous Driving Unit (ADU), disclosed details about the firm's latest plans for its autonomous car business. That includes unveiling a new robotaxi service called 'Green Express' (GE) and creating an AI research center with an initial investment of 1 billion yuan.
What's a robotaxi?
A robotaxi is a new term in the autonomous car industry to describe autonomous cars used as on-demand autonomous ride-hailing services. In other words, the vehicle has no 'owner' but is dispatched as a service in a very efficient manner. In Baidu's case, its GE service will operate in three Chinese cities that currently have Baidu's self-driving car service available. This includes Wuzhen, Baiying, and Longan cities, in which Baidu will operate GE with its latest W18 autonomous car. For the uninitiated, W18 is Baidu's successor to its W16 autonomous vehicle, which the company first introduced to the public in 2017.
Baidu's 'Green Express' autonomous car service
Based on what Baidu's general manager of the ADU told the media in the briefing, the 'Green Express' service will be a one-way ride service. That is, passengers need not go to a particular destination. This means that passengers will call up an autonomous car ride on a mobile app, and the car will autonomously drive to where the passenger is waiting. The car then takes the passenger to the destination and ends the ride there. This is in contrast to Baidu's existing autonomous car service called 'Car-as-a-Service' (CaaS), which requires the passenger to go to a particular destination and then be picked up by an autonomous car from that destination.
Detachable Steering Wheel
According to Baidu's Liu, the company has developed a new steering wheel that can be easily detached and reattached. This is in contrast to the steering wheel on Baidu's W16 autonomous car, which was permanently fixed to the steering column. That steering wheel was designed so that in an emergency, the steering wheel needed to be removed first before the car could be driven. The new steering wheel design on Baidu's W18 vehicle aims to achieve whole Level 5 autonomy. This means the car can operate in all conditions, including extreme weather.
1 Billion Yuan Investment in New AI Research Center
Baidu's investment in building a new AI research centre in Beijing will help the company to expand its autonomous driving business. The latest research centre will focus on fundamental research in deep learning, computer vision, natural language processing, and artificial general intelligence. Baidu currently employs over 1,000 researchers in its Silicon Valley Lab, but it sees the need to ramp up its investment in AI research. Baidu also considers this investment an opportunity to recruit top-notch researchers from Silicon Valley to work in Beijing.
Baidu's Roadmap for Autonomous Driving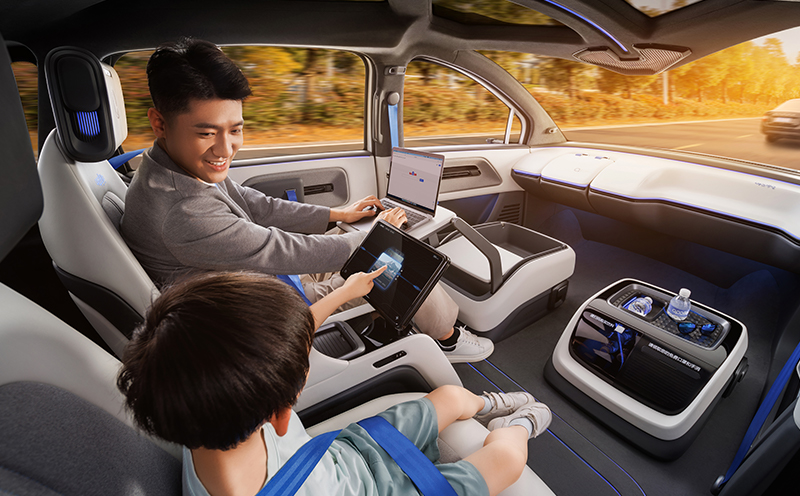 Baidu's roadmap for autonomous driving is progressing on the right track. The company has aggressively tested its autonomous driving technologies in all road and weather conditions. Baidu is currently testing its autonomous car in 10 Chinese cities, including Beijing, Wuzhen, Guangzhou, Shenzhen, Tianjin, Shanghai, Jiangsu, Zhejiang, and the independent car testing grounds in the Heng Test Center in Hunan Province. Baidu's ambitious plan is to launch its autonomous car service in about a year. The company's target is to have its independent car drive 1,000 kilometres on a single charge.
Key Takeaway
Baidu, one of the world's leading internet companies, has made a name in China's search engine business. However, it aims to grow its artificial intelligence and autonomous driving industry footprint. Baidu could be a powerful player in the autonomous driving space, given its aggressive approach to R&D and massive financial resources.