Bank of England: Invest in Crypto Only if You Want To Lose All Your Money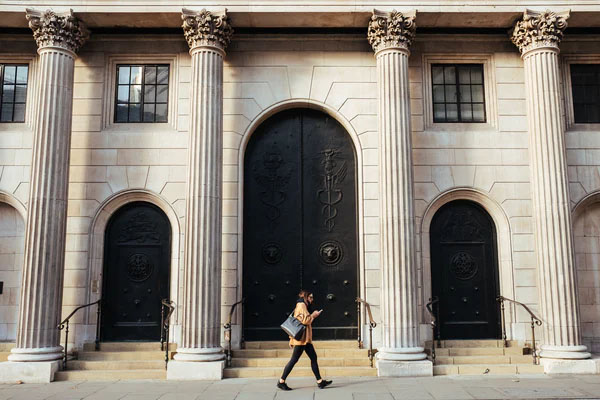 LONDON — According to the Bank of England, cryptocurrencies like Bitcoin have 'no intrinsic value.' This is a true statement, but it's a true statement that also applies to current 'normal' currencies. In fact, that is why they are called Fiat Currencies. Fiat is latin for 'let it be done.'
This means that we all agree that there is value there. So, if we all agree that there is value, then whether or not it has an intrinsic value is of, well, no value. When it comes to a currency, all that matters is its extrinsic value.
As we all know by now, digital currencies like bitcoin have sharply increased in value this year. 
When asked about the rising value of cryptocurrencies at a press conference on Thursday, Bailey said, 'They have no intrinsic value. That doesn't mean to say people don't put value on them, because they can have extrinsic value. But they have no intrinsic value.'
I'm going to say this very bluntly again. Buy them only if you're prepared to lose all your money.

Governor Andrew Bailey – Bank of England (BOE)
Bailey's comments were similar in sentiment to a warning from the U.K.'s Financial Conduct Authority.
Investing in crypto assets, or investments and lending linked to them, generally involves taking very high risks with investors' money. If consumers invest in these types of product, they should be prepared to lose all their money.

UK Financial Conduct Authority
Remember, folks, Bitcoin is up over 90% this year, and that's just so far. This is thanks, IN part due to a rising interest in institutional investors and corporate buyers like Tesla. Tesla ended up buying around 1.5 billion worth of bitcoin earlier this year. That value has since risen to almost $2.5 billion.
Bitcoin believers are seeing the currency as a store of value similar to gold because of its scarce supply. And remember, there are only going to be 21 million bitcoins that will ever exist.
However, the uninformed masses and incumbents with vested interests in the status quo view bitcoin as a market bubble that is waiting to burst. For example, Michael Hartnett, the chief investment strategist at Bank of America Securities, said that bitcoin is the 'mother of all bubbles.' The last time I checked, the cryptocurrency industry never needed a federal bailout, though.