The Toyota RAV4 Prime XSE: Reviewed
Published on July 2, 2020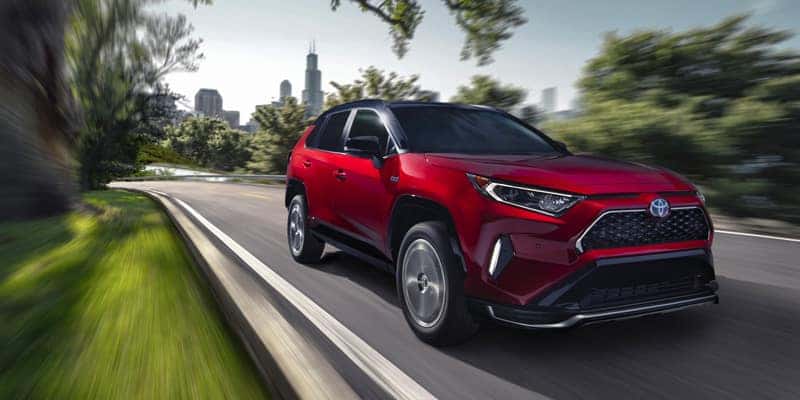 Looking at the new hybrid Prius and plug-in hybrid Prius Prime, you can see that Toyota has wrapped green technology in an outgoing style, using design elements to showcase its achievements. The 2021 Toyota RAV4 Prime, however, takes a different approach.
The Prime looks a lot like a normal RAV4, which happens to be Toyota's bestselling model. But, like Prius Prime, the RAV4 Prime is a plug-in hybrid. This provides much better gas mileage than the standard RAV4 Hybrid model. In addition to being the most fuel efficient RAV4, the RAV4 Prime is also the most powerful, quickest accelerating RAV4, as well.
The RAV4 Prime can be purchased in two trim levels. The SE costs $39,195, and the XSE model will run you $42,500. So, the base SE starts around $2,000 more than the most expensive RAV4 Hybrid. However, the RAV4 Prime to qualifies for the $7,500 federal tax credit, which will definitely erase that difference in cost.
Design
In contrast to the Prius Prime, which gets totally different styling than the standard Prius, the RAV4 Prime looks just like any other RAV4. Its got black exterior trim, a slightly different grille, and some model-specific wheels. And of course, it has the badges that you would expect for further differentiation. The RAV4's style is that of a rugged off-roader while sharing the same TNGA (Toyota New Global Architecture) platform with cars like the Camry and Corolla.
Featured Image Credit: [Toyota]