Xiaomi-Backed Huami to launch two new smartwatches in India on July 24
Published on July 20, 2018
Xiaomi-backed Huami is all set to bring two new smartwatches which are known as Amazfit-Series to India. The company has now revealed the newly emerged social media presence in the country, and it includes the AmazfitBip and Stratos models in India on 24th July 2018. Both of these smartwatches are said to be compatible with both Android and iOS devices, and Bluetooth connectivity powers them. The AmazBitBip have got a square always on display and was launched in February. It has got a price tag of Rs 6,800. The AmazfitStratos has got a traditional looking round dial, and it comes at Rs 13,600.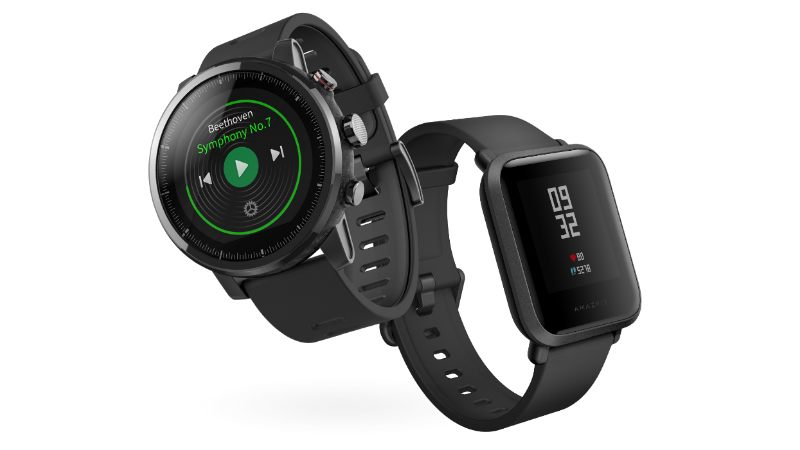 The main objective of the Huami is said to deliver the smart wearable devices for the prices which are usually lower than the competing devices in the similar segment. Xiaomi is now itself the leader in this wearable segment which comes with the cheap Mi Band fitness trackers along with Huawei. Xiaomi will also be starting to offer a smart range of wearable devices which will be on the budget. The company is now expected to launch the AmazfitBip and AmazfitStratos smartwatches.
The company has already revealed its plans about how to enter the Indian market. In the teaser, it shows that a watch which comes with a round dial and buttons on the sides on Twitter. This teaser also shows another device which comes with a rectangular dial which hints at the launch of the AmazfitBip and AmazfitStratos smart wearables in the Indian market.
In an image which was shown on the official Amazfit India Twitter account, doesn't specify about the models of the new smartphones. It only shows that round dial and a square dial display which highlight the arrival of the two new models.
The AmazfitBip will be having a 1.28 inch transflective along with always on-color display that comes with a 2.5D curved Gorilla Glass 3. This smartwatch has got an IP68-certified build which includes PPG heart rate sensor, a geomagnetic sensor, a triaxial acceleration sensor. GPS+GLONASS, and a barometric pressure sensor. It will have a 190mAh battery capacity, and it can run up to 4 months on a single charge. If you use that regularly them, it will run upto 30 days.
AmazfitStratos has got a 1.34 inch always-on circular LCD panel which comes with a 2.5D curved Corning Gorilla protection. This smartwatch will be powered by the 1.2GHz dual-core SoC and is coupled with 512MB of RAM and 4GB storage. It will come with an array of sensors which also include an air pressure sensor, geomagnetic sensor, ambient light, gyroscope, optical heart rate sensors and tri-axis accelerometer.