World's First RISC-V based PC Released in China
Published on January 20, 2021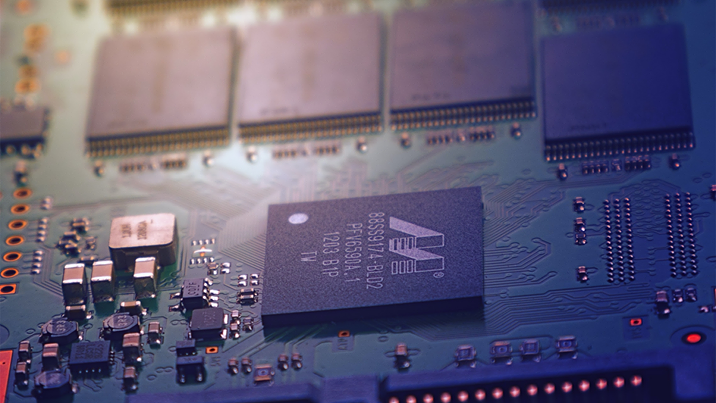 Shanghai tech firm StarFive has released the world's first desktop-class RISC-V-based SBC (Single Board Computer). Seeed Studio, StarFive, and Beagleboard co-developed the Beagle-V.
The Beagle-V uses a domestically produced StarFive AI SoC (System on Chip) vision processing chip. Data-center, mechanical engineering, machine learning, and cloud computing are some of the fields this chip can be used for.
RISC stands for Reduced Instruction Set Computer. This is a type of computer that has a small, but highly optimized instruction set. RISC systems demonstrate vastly improved operational efficiency compared to CISC (Complex Instruction Set Computer) architectures like x86. As the name implies. RISC-V is the 5th generation of the RISC.
StarFive's CEO and founder, Xu Taojin, talked about the Beagle-V in a statement. He said that Beagle-V is going to meet industry requirements for high-performance, multifunction application, and cost-efficiency.
Beagle-V has a small size of 85 millimeters multiple 70 milimeters and feature of energy saving, which is an ideal solution for single board computer.

Xu Taojin
Geng Bo is the deputy secretary-general of CSSL. The CCL, or (China Solid-State Lighting Alliance), was created to promote the development and application of the global solid lighting industry and to help create a green and sustainable society. Geng explained that ARM and RISC-V are two different types of RISC (Reduced Instruction Set Computer) CPU. RISC was invented in the 1980s. The key differences between RISC-V and ARM are the design style and licensing model.
Because ARM is not open source, the users of ARM have to adjust frequency and power dissipation of the products follow the original design of the ARM processor and to pay expensive license fee.

Geng Bo
Geng elaborated on the open-source, zero license fee nature of RISC-V, and how it has been attracting more developers.
It's said that ARM had canceled license fees for the companies with financing amount lower than $5 million, to compete with its opponent RISC-V on the aspects of pricing.

Geng Bo
During the ceremony, the Shanghai government announced that it will support the development of high technologies such as RISC CPUs.
The Beagle-V will be available for purchase globally in the second half of 2021.