Why Should You Consider Using a Cloud-Based Bar POS?
Published on June 2, 2022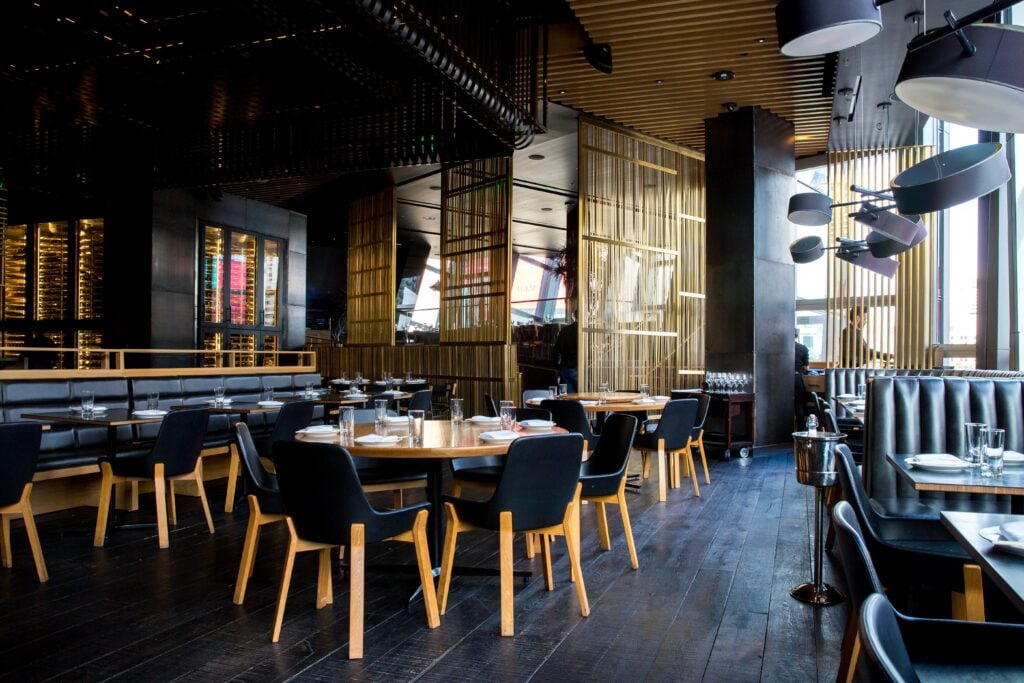 As a bar or restaurant owner, you know that having a point of sale (POS) system is essential for your success. But what if you were told that there is a new type of system that you should consider using?
Cloud-based point of sale systems are becoming increasingly popular due to their many benefits. In this blog post, you will get to know the advantages of using a cloud-based best bar POS and why you should consider making the switch.
Why Are Cloud-Based Systems So Popular?
At its most basic level, a cloud-based system is any software or hardware that enables users to access and manipulate data stored on a remote server. This differs from traditional systems that store data on local devices like personal computers or smartphones.
Organizations can make their data much more accessible and scalable by using cloud-based technologies, handling more significant amounts of information more efficiently.
Additionally, cloud-based systems often allow for real-time collaboration and communication between multiple users, making them ideal for businesses or other teams that frequently need to work together on shared tasks.
Ultimately, cloud technologies provide a flexible framework for accessing information remotely, making them increasingly popular for organizations looking to streamline and modernize their operations.
How Is Cloud-Based POS System Different From Traditional POS System?
At first glance, a cloud-based bar POS and a traditional point of sale system may appear to be quite similar. Both are used to manage transactions in retail environments, and both typically rely on a computer or tablet for processing sales. However, there are some crucial differences between these two types of POS systems that set them apart.
The first significant difference is that a cloud-based POS system does not require specialized equipment or hardware. Instead, it runs entirely in the cloud, which means that it can be accessed from any device with an internet connection. It makes it ideal for retailers who want to run their operations from multiple locations or want the ease of mobility when working remotely.
In contrast, a traditional POS system typically relies on specific pieces of hardware such as cash drawers, barcode scanners, or card readers to function correctly. As a result, moving this system from location to location can be time-consuming and challenging.
Another important distinction between these two POS systems is that cloud-based systems have much lower upfront costs than traditional systems. Because no special equipment is required with a cloud-based system, retailers don't need to spend extra money on costly physical hardware. In addition, many cloud-based POS providers offer subscription-based pricing models that can help businesses save money on their overall POS expenses in the long run.
Finally, cloud-based systems are typically much easier to set up and use than traditional POS systems. There is no need for any type of special equipment or hardware because these systems are designed with user-friendliness in mind.
How To Set up a Cloud-Based POS System for Your Bar?
Now that you know all about the benefits of using a cloud-based POS system, you might be wondering how you can set one up for your bar. Luckily, setting up a cloud-based POS system is usually much simpler and quicker than setting up a traditional POS system.
First, you'll need to choose a reputable cloud-based POS provider who can offer you the best bar POS. There are many different providers, so be sure to do your research and read reviews before making your final decision.
Once you've chosen a provider, you'll need to create an account and set up your bar's profile. This process is pretty straightforward and should only take a few minutes to complete.
Next, you'll need to connect your POS system to any existing hardware, such as barcode scanners or cash drawers. Most cloud-based providers will have instructions on doing this, so follow the steps provided.
Finally, you'll need to start adding items to your POS system so that you can start processing sales. Again, most providers will have instructions on doing this, so follow the steps provided.
After you have completed all of the mentioned steps, your cloud-based POS system will be up and running, and you can start reaping all of the benefits that it has to offer.
How To Choose Reputable Seller?
When you're ready to purchase a cloud-based POS system for your bar, you must take the time to choose a reputable seller. There are many different sellers, so be sure to do your research and read reviews before making your final decision.
In addition, be sure to ask each seller about their return policy, warranty, and customer support options. This way, you'll be sure that you're covered if something goes wrong with your POS system.
By choosing a reputable seller, you can rest assured knowing that you're getting a quality product that will meet your needs.