Vivo NEX launched in India with unique features
Published on July 20, 2018
The Vivo NEX has launched its new smartphone in China in the last month, and it is said to be the evolution of the Vivo Apex concept phone. This phone can use a popup camera and has got a near bezel-less display with having no notch. In China, Vivo has launched its two versions of the NEX, and they are Vivo NEX S AND Vivo NEX A. In this month, the company has announced that the phone and it would be available in more markets and the company has launched the Vivo NEX S in India. The smartphone is known as the Vivo NEX, and NEX A has not been brought to India.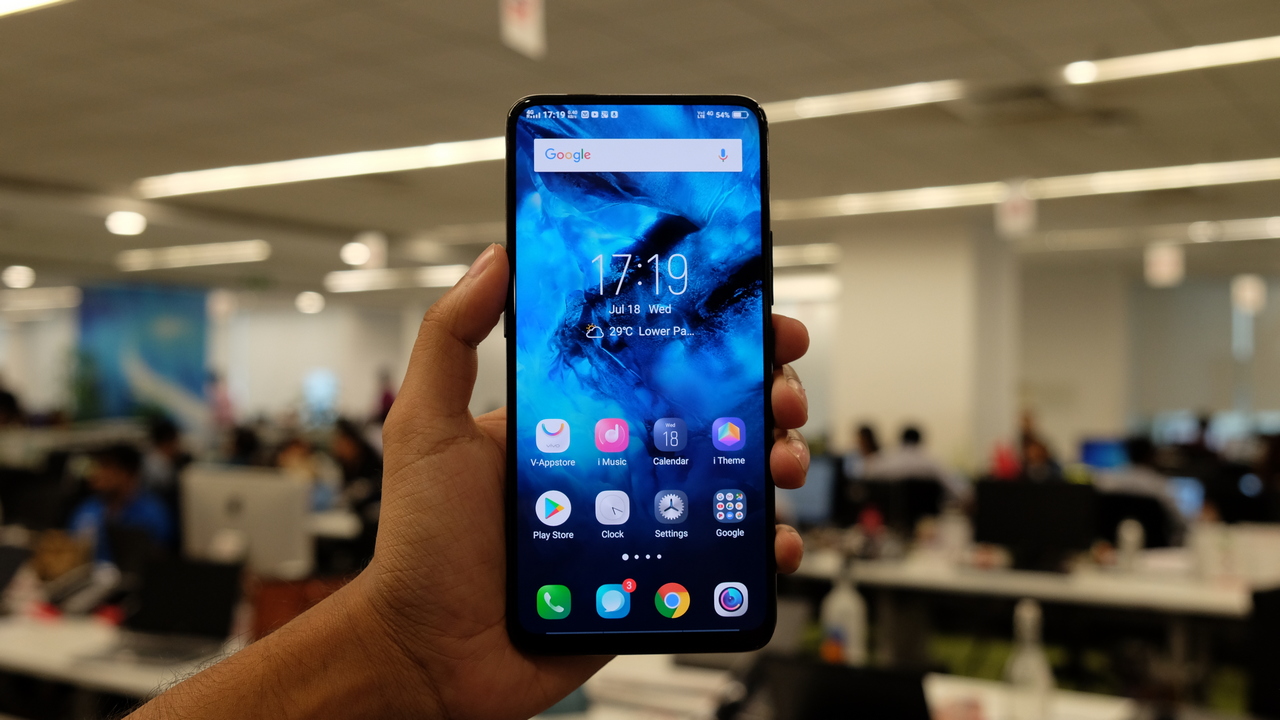 The new Vivo NEX has rolled out with some improved specifications, and it has featured a bold design. This flagship phone from Vivo has got some boldest and premium offering from Vivo for its new design and display.
Vivo NEX has a premium blend of glass and metal, and they have got far more bold design choices. The glass back features have got a grey speckled pattern which is said to be quite subtle and they have built the quality of the device which is said to be incredible. The smartphone is slim chin from the bottom and has got a faint border which is present around the other sides of the display, and they can save it from the unnecessary bling. Vivo has got its rid from the notch with the flagship phone and most subtly and stylishly. It has got a fingerprint scanner which was placed beneath the display along with the ambient light sensor, and the front camera is jammed in a pop-up mechanism.
The phone has got an 8MP front camera, and it is housed in a pop-up module. This module can be around the second to rise, and it emerges with the subtle sci-fi, and that can be turned off. The smartphone has got an integrated fingerprint sensor in the display glass. The new feature which was bought by the company is installing a motor which helps in vibrating the display glass itself in place of the normal earpiece for NEX.
The phone has got the button for AI which is present on the left side of the phone. This button provides two functions, and they are if it is pressed once it will bring Google Lens and if you press it for a long time it will bring Google Assistant.
The expected price of the Vivo NEX is Rs 48,990 in India.