Ukrainian Government Turns to Crypto Currency amid Russian Invasion
Published on March 2, 2022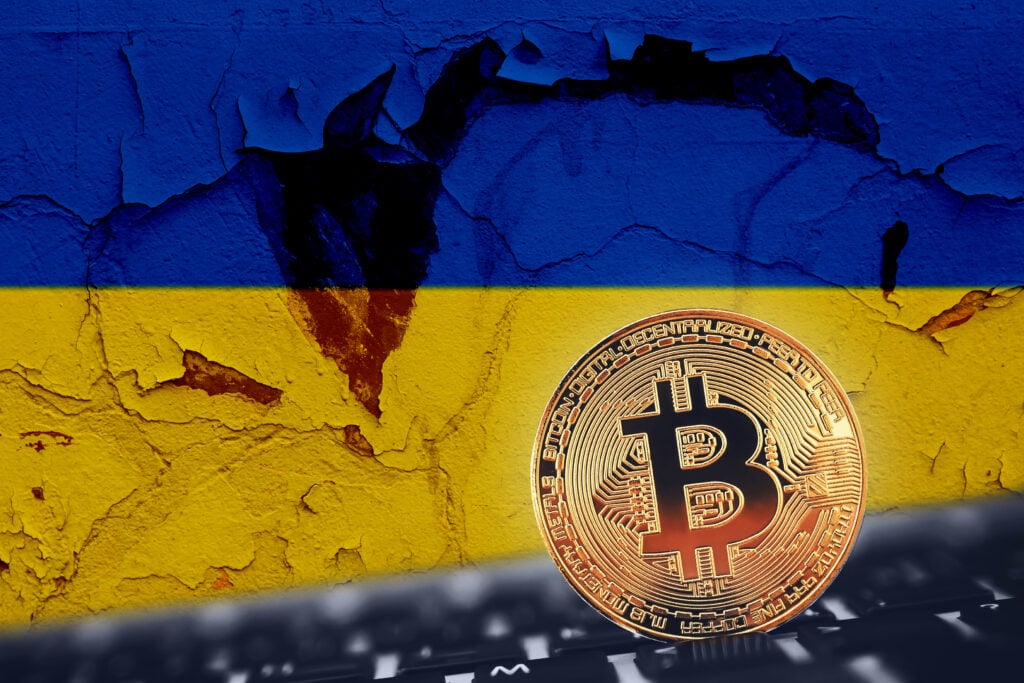 Following the Russian Invasion of Ukraine, the Ukrainian Government and NGOs (Non-governmental organizations), providing support to the military – have raised $30.8 million through more than 26,000 crypto asset donations since the start of the Russian Invasion. One NGO received a single Bitcoin donation of $3 million, while Polkadot founder Gavin Wood donated $5.8 million. 
Cryptoassets such as Bitcoin have emerged as an essential alternative crowdfunding method. They allow quick, cross-border donations, bypassing financial institutions that might block payments to these groups.
On February 26th, Twitter accounts belonging to the Ukrainian Government posted pleas for crypto asset donations. Vitalik Buterin, who co-founded the Ethereum blockchain, had expressed concerns the Twitter accounts may have been hacked, meaning any crypto donations could have ended up in the hands of malicious actors.
But a spokesperson for Ukraine's Ministry of Transformation has confirmed that the plea for cryptocurrency donations is genuine – and that its communication channels are "secure."
The addresses listed in the tweets have received $23.3 million.
This includes a single donation worth $1.86 million, which appears to have originated from the sale of NFTs intended initially to raise funds for Julian Assange. In addition, two Bitcoin donations were also received from a single address, with a total value of ~$1.7 million.
Several million dollars in crypto donations have also been received by Come Back Alive, a Ukrainian NGO which supports the military – as described in previous Elliptic research. On February 24th, the membership platform Patreon announced that it had suspended Come Back Alive's page due to policy violations as a result of its military activity.
But Come Back Alive now has a new source of funding: a crypto collective called UkraineDAO, which was formed last week by crypto enthusiasts working with the Russian protest band Pussy Riot. A spokeswoman for UkraineDAO said it had raised more than $4 million in cryptocurrency for Come Back Alive.
In an interview, Nadya Tolokonnikova, a band member, said that Come Back Alive had agreed to spend the funds on medical support for victims of the war rather than arming soldiers.
"Blockchain allows us to scale our efforts in a way that wasn't possible for us before," Ms. Tolokonnikova said, referring to the decentralized ledger system that underlies cryptocurrencies. 
"The old ways of raising money sometimes are really slow and just clumsy."
Come Back Alive took its name from the messages inscribed on bulletproof vests it gave to Ukraine's army. It provides military equipment, training, and medical supplies to soldiers on the ground.
It's not only crypto assets that are being donated; people are also sending NFTs (non-fungible tokens) to the Ukrainian Ethereum Account. One such NFT has a value of approximately $300.
The donations are a drop in the bucket in the context of the conflict. Last year, Ukraine's defense budget was about $4 billion; Russia spends more than ten times that much on its military. Ukraine's Government's main focus right now is making sure that those in need are taken care of — whether in cryptocurrency or not. It's easy to send crypto, but it's not necessarily easy for people to receive it if the internet or power is cut off. For those who had it, cash was still the best strategy.