The most selling smartphone of 2018
Published on July 3, 2018
When you decide to change your old phone with a new one finally, you might be happy and excited at one side and nervous and exhausted on the other side. This is because no matter how good you might feel in buying a new phone, these days with the availability of Smartphone ranges; it has become immensely difficult to choose the ideal one keeping a balance between the pricing and performance. There are numerous options to choose from when it comes to buying Smartphone these days: big battery Smartphones, Android phones, Selfie phones, flagship phones, iPhones, photography phones, and so on. 
These options are enough to scare and confuse the buyers from buying the right option. With the never-ending list of Smartphones available in the market, here is a definitive list brought up for you shortlisting only the best available in the Indian market that can help you focus on buying the right one. Here is a list that consists of everything from OnePlus 6 to Xiaomi Redmi 5A to iPhone x that is worth checking once.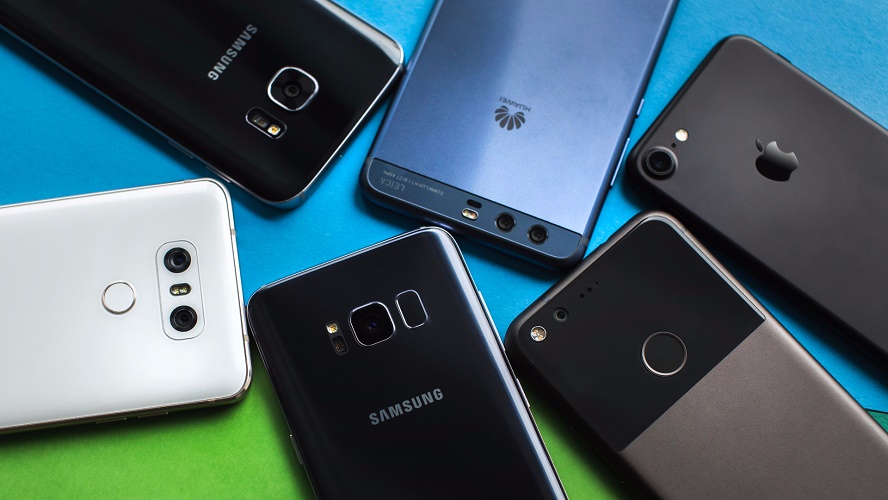 Smartphone worth checking above Rs. 80, 000
The Apple iPhone X
The iPhone X has been rated as the best Smartphone released by Apple yet. The model remains at the top for its high-performance levels and a beautiful OLED screen, long battery life, FaceID, glass-backed design, and dual cameras. You will get satisfactory performance while using it as it is backed up with Apple's custom Bionic A11 chipset. The Smartphone might be on the expensive side costing Rs. 84, 990 but if you believe the users, the money is worth spending. 
Smartphone worth checking between 30, 000- Rs. 40, 000
The OnePlus 6
This is certainly one of the best Smartphones that you can buy if you are looking for high-end Smartphone at a budget price. The Smartphone has a bright 6.28-inch FHD + AMOLED screen. It runs on 845 Snapdragon processor and has a 6/8 GB of RAM, 64GB/128GB of internal memory. The Smartphone comes with a dual-camera of 16MP and 20 MP and a 3300 mAh battery power with its all-new glass design that can sway your attention at once. The Smartphone will cost you Rs. 34, 999 that is almost the half of iPhone X.
Smartphone worth checking between Rs. 10, 000- Rs. 20, 000
The Motorola G6
If you are looking for the best Smartphones on a limited budget, no need to stress because Motorola has brought the G6 Smartphone for its users who are on a budget but want to experience a world of advanced features and specifications available in the expensive Smartphones. Moto G6 is probably the best looking mid-end Smartphone that comes with a glass-backed design, solid performance, and best camera pixels. The Smartphone will cost you Rs. 13, 999 which is affordable when you want only the best in the market.
Smartphone worth checking below Rs. 7, 000
Xiaomi Redmi 5A
Redmi 5A became famous instantly in India for two specific reasons namely its affordability and its favorable performance. This is a specially designed super Smartphone that is more than worth its money. Rs. 5, 999 is not a big amount if you are buying a Smartphone from Redmi that is loaded with exquisite features and specifications.