The Limited Edition Lucid Air EV Is Rated For 520 Miles Range, Beats Tesla
Published on September 16, 2021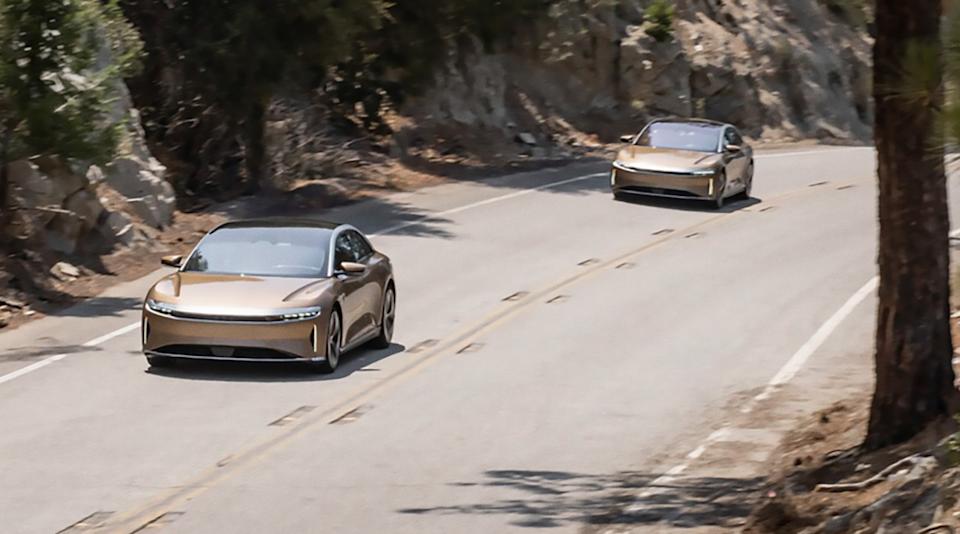 Lucid has announced the official EPA range estimate of its first, limited edition Air EV. According to the Environmental Protection Agency, the Air Dream Edition Range will be able to travel some 520 miles on a single charge. That makes this EV able to deliver 100 miles or more than its 'closest competitor.'
Both the Air Dream Edition Range and Performance models offer 113kWh battery packs. That is 13% more than the 100 kWh pack used in the Tesla Model S Long Range Plus. Lucid said, however, that the vehicle's range is not just due to that.
Another aspect responsible for the Air's high mileage is its very low drag coefficient of 0.21. This vehicle delivers 4.6 miles per kWh. That compares to just 4.01 miles per kWh for the Tesla Model S long range.
Despite the name, the range model doesn't leave much performance on the table. In fact, it delivers 933 horsepower, which is enough to move you and the car from 0 to 60 MPH in just 2.7 seconds. And yeah, sure, the vehicle has a top speed of 168 MPH, but the reality is that no car really needs to be able to go any faster than 90, at least in the United States. The range tests were performed using 19-inch wheels.
All this range and performance doesn't come cheap. The Limited Edition Air Dream will start at $169,000. The Air Grand Touring model is going to be a bit cheaper, at 'just' $139,000. The Air Touring will cost $95,000 and the lowest-costing option, simply titled 'Air' will be available for just under $80,000. We are not exactly sure when these cars will be released for sale, but Lucid did recently promise that the first limited edition models will be rolling off assembly lines in the second half of 2021.