The High-Performance CoreBox Pro is Officially For Sale – Great Performance Makes a Great Workstation
Published on November 4, 2020
The CoreBox Pro is the most powerful Mini PC in the CoreBox family. The CoreBox Pro is available for $399. This computer is tiny, at just 6″ by 6″. It uses the latest 10th-generation Core I3-1005G1 CPU, 12GB of RAM, and a 256GB NVMe SSD. Together, these three components make for an extremely quick Windows 10 experience. Also, it has modern connections like Thunderbolt 3 and WiFi6. This excellent hardware configuration and portable form-factor make this Mini PC a very practical solution. You can get the CoreBox Pro right now on the official company website.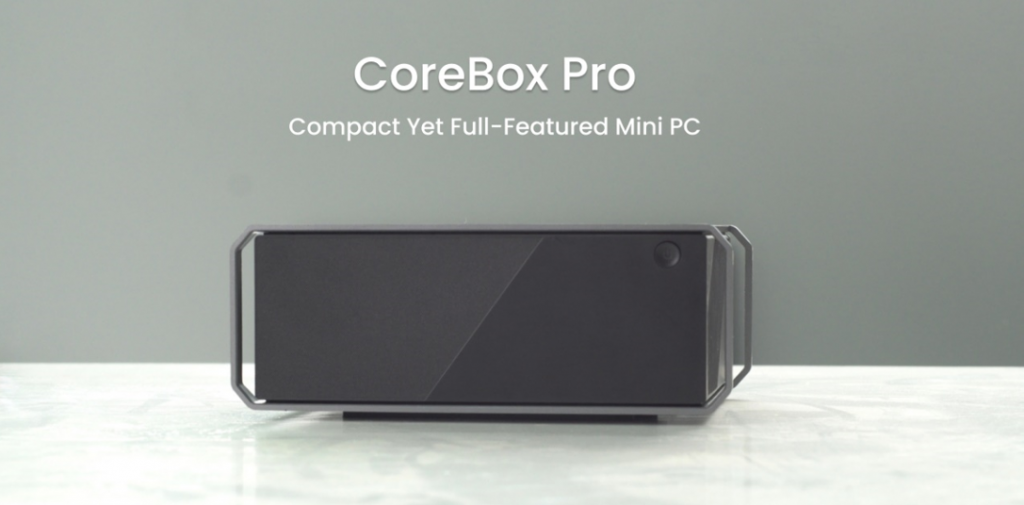 New 10th Generation Core Architecture & NVMe Flash SSD
Even though the CoreBox Pro has a small 6″ form-factor, it has performance that is comparable a bulky desktop. It's equipped with the latest 10th-generation Intel Core I3 CPU that is produced on a 10nm process node. The chip has no problem handling a wide array of use-cases such as office work, and 2D and 3D design. The chip used in the CoreBox Pro has a built-in UHD Graphics Graphics controller that can support 4K video flawlessly.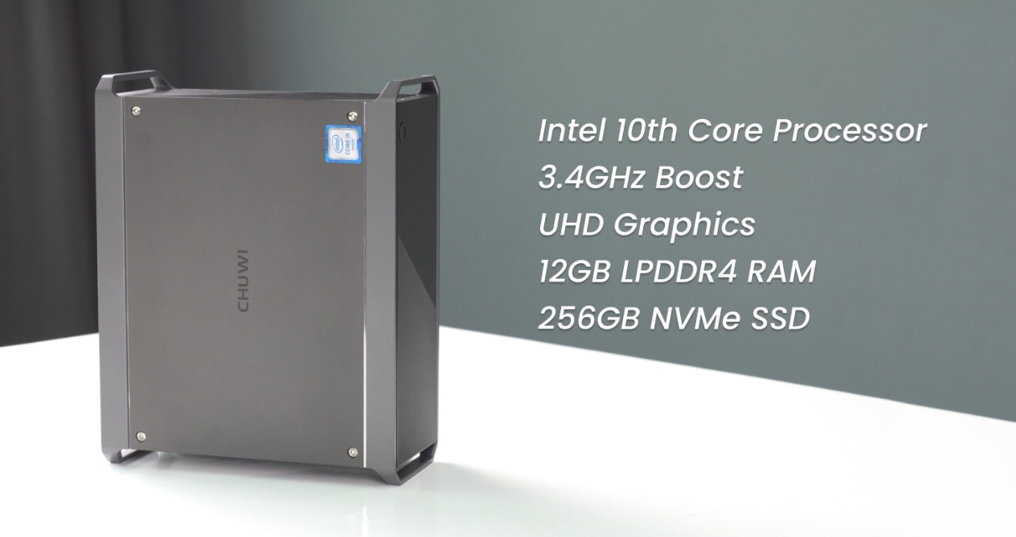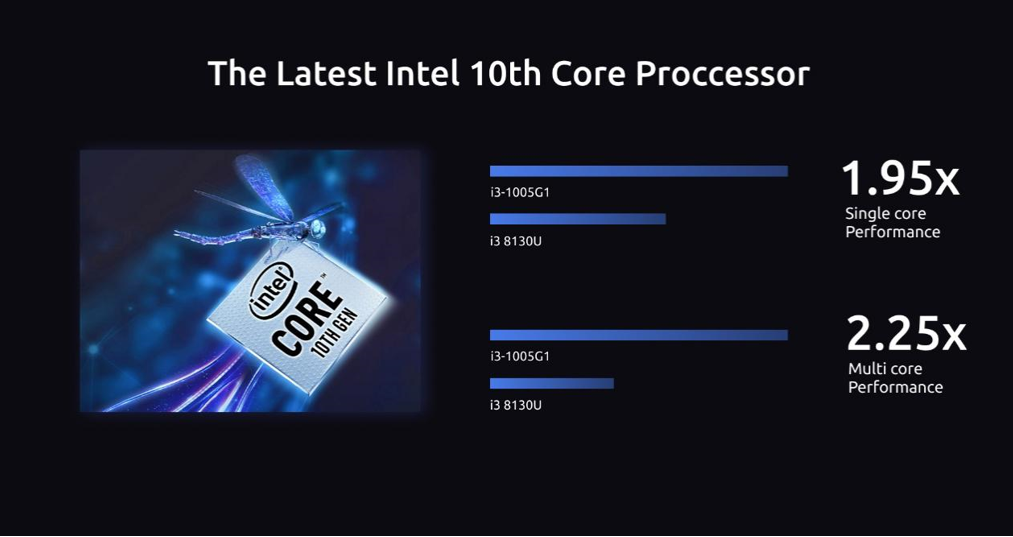 The CoreBox Pro has 12GB of LPDDR4 memory built in, along with a 256GB NVMe SSD. The SSD is extremely fast, and 12GB of RAM is more than enough for just about anybody. Even though this tiny system already comes with a 256GB SSD, there is plenty of room to add a hard drive if you need to upgrade your storage space.
Modern Connectivity
Thunderbolt 3 is an all-in-one interface that combines data, video, and other features. It supports eGPU (external graphics processor), and provides a big performance upgrade for small workstations.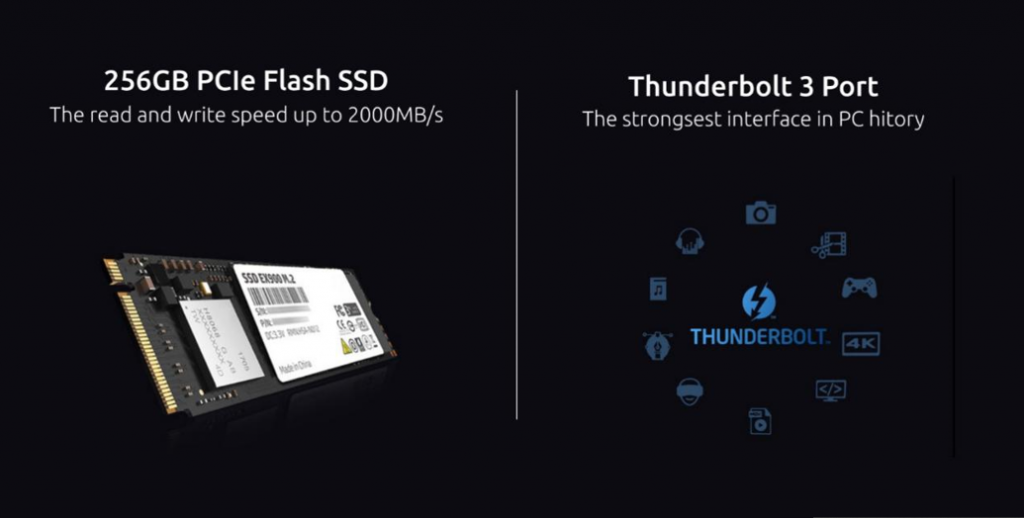 CoreBox Pro has a desktop level of performance, but only takes up 122 cubic inches of space. With the latest 10th-gen Intel Core processors,12 GB DDR4, and 256 GB NVMe SSD, and Thunderbolt 3 interface, you just can't go wrong. No matter what your daily needs are, the CoreBox Pro can handle it.
CoreBox Pro is now available on the official company store, priced at $399.