The CoreBook X Pre-Sale Includes a Gift Valued at up to $90 Dollars
Published on May 24, 2021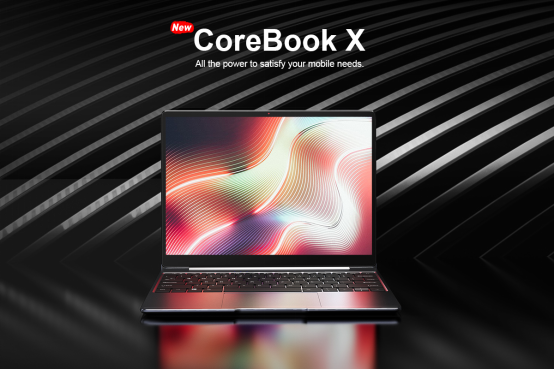 Chuwi's latest productivity laptop, the CoreBook X, is about to launch. The laptop has a 14-inch comprehensive screen and an 8th generation Intel Core i5 CPU. The new CoreBook X warm-up event will take place online on May 20th, 2021/ The official price of this laptop is $539, but if you take part in the event you will have a chance to get a free $70 laptop bag.
CoreBook X activities include 'Like' discount activities and CoreBook X Giveaways. Users who buy a CoreBook X laptop will receive a one-year warranty that includes parts, service, and free worldwide shipping. Customers in European countries can do business with our Spanish warehouse, while customers from other countries will be sent via DHL from China.
Activity 1: Collect 'Likes' And Enjoy Special Siscounts
From May 20th to June 2nd, customers can log on to the pre-sale page of CoreBook X's official website to participate in the activity of collecting likes. Each account can click "Like" five times a day. The more times you accumulate "Like", the greater the discount you can get. When the number of "Like" reaches 100000, all users who participate in the like subscription will receive a $70 discount coupon + a computer handbag which is worth $20.
Activity 2: Get a CoreBook X Laptops in The Giveaway
The CoreBook X pre-sale page includes a Giveaway. Two lucky winners are randomly selected to receive a CoreBook X laptop for free.
The new CoreBook X features a 14-inch 3:2 2K IPS screen that covers 100% of the sRGB color gamut. It is equipped with an Intel Core i5-8259U, which has a Turbo boost clock-speed as high as 3.8GHz.
Also, the laptop has 8GB of DDR4 memory and a high-speed 512 GB solid-state drive. It also has a backlit keyboard and features ultra-long battery life and a metal body that is 20.6mm at its thinnest point. The laptop weighs only 3.3 pounds.
The pre-sale of the new CoreBook X has been launched on May 20th, 2021 with multiple discounts. It will be officially launched and shipped around the world on June 3rd. For more information about the event, please click on the event link.