The best mysterious Android phone of this year is soon coming to Verizon and AT&T
Published on May 22, 2018
The most popular Android phones, The Galaxy S9, Huawei P20 Pro, and one Plus 6 are out or will be soon, and they represent the best of what Android has to offer right now. The Pixel 3 and Note 9, coming in the second half of the year, are also highly anticipated. These all models are the decent selection of phones to choose from.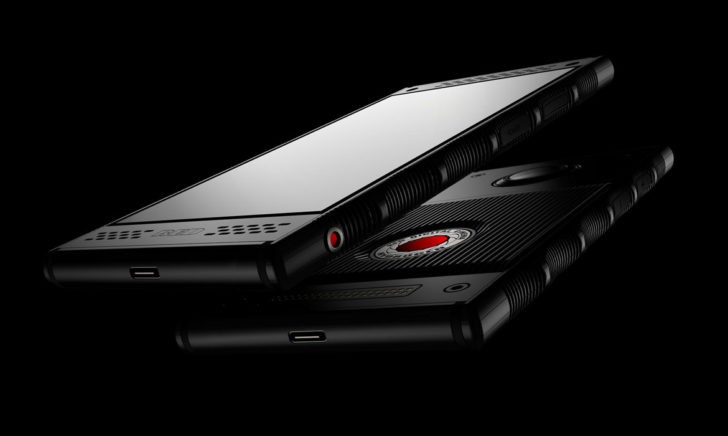 But there is one Android phone that's unlike anything we've seen, and it finally has the backing of a major carrier. Most Android phones this year are either rehash of last year's best Samsung phones or iPhone X clones.
The first holographic phone in the world, the RED Hydrogen One, is going to be available to subscribers later this year which is announced by the Verizon on Thursday. Due to this, it has been noticed that Hydrogen One will be in stores very soon. But, the carrier didn't specify a firm release date (and the first RED phone is delayed as it is).
The world's first holographic phone that would offer users 3D like experiences and even without glasses. The hydrogen phone is the company which is best known for its camera business, looked like vaporware when it was first announced last August.
This feature is still not available in any other handset right now. Whether the handset runs on iOS or Android system. RED is the one who is making it and realizing one. But Apple, for what it's worth, has only detailing holographic screens but not releasing it.
The Hydrogen one which is some sort of Moto Z-like modularity is supposed to be a 5.7-inch device featuring high-end specs and design. The Verizon has also mentioned a trick in the announcement as well that You'd be able to add modules to your phone to improve certain features.
Reports from a few weeks ago reported that phone's release date had been delayed to August. in addition to this, RED is also launching its 4-view hydrogen content network which any other brand cannot even think off. The RED founder Jim Jannard also confirmed that designing such a phone, which will have 4-view display is tricky because nobody knows how to do this feature on anything before.
RED also announced that no one has never tried to integrate or design a 4-view display in anything before and we have also not done so. We didn't know about any cell carriers or anything about the cell phone industry when we started this project. The product won't be completed, when we launched. It also said that there will be more firmware/software updates than any other phone ever made. Honestly, we have no business entering this market; we are still learning as we go.
Brian Higgins who is Verizon's vice president, device, and consumer product marketing manager, calls the phone as a "game changer."
You can only understand why this is such a mobile game changer only when you will hold it in your hands and experience it yourself to understand. Yes, RED Hydrogen One is designed with cutting-edge technology that just can't be described. This means a phone like RED Hydrogen One deserves merely the best network in the country. That is why we can't wait to bring it to Verizon customers later this year.
You can get notified when Hydrogen One will be available in stores by simply signing in.