The Best Free YouTube Converters in 2021
Published on April 14, 2021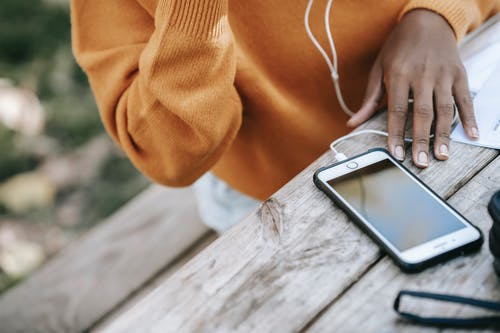 A free YouTube converter lets you save your collection of clips so you can watch them later on your PC, tablet, games console, smartphone, or other video playing device. This is ideal if you plan to be offline, or you just don't want to waste data by re-downloading a YouTube video, which is essentially what you are doing every time you watch one.
There are plenty of options out there, but before checking out this list, check out this YouTube to MP3 service.
The best YouTube converters have preset profiles that remove the guesswork from choosing the best resolution, format, and compression settings. Also, the best YouTube converters let you save the converted clips in batches. They will also let you choose where they're saved after downloading and conversion processes are complete.
1. 4K Video Downloader
4K Video Downloader is the first go-to for a free video downloader. This software can convert videos with subtitles and annotations and can do so at resolutions up to 4K. You usually have to pay for features like this, but with 4K Video Downloader, they're completely free.
2. Free YouTube to MP3 Converter
Free YouTube to MP3 Converter is a simple YouTube converter that allows for the ripping of audio from videos and saving it to your PC or smartphone in the format of your choice. You can't download videos using this software, but it's still very useful.
The program does, however, let you convert multiple files in a row and has a clean, easy to use interface that clearly shows the files that are waiting to be converted. Also, there is even an option to download an entire channel!
3. Any Video Converter Free
Any Video Converter Free is able to download and convert files from just about any source. That includes CDs, locally stored files, or video sharing websites like YouTube, Facebook, Vimeo and LiveLeak.
This YouTube converter has tons of really great that are still very accessible and easy to use. It has a well designed interface that has helpful tooltips that help what each function does. Also, you can easily paste URLs from your clipboard and you can drag videos directly from Chrome or Firefox.
4. Free YouTube Download
This is another fantastic piece of software by DVDVideoSoft. Free YouTube Download has tons of video conversion options, 25 to be specific. These options allow you to set everything just right or you can let the program convert your files automatically once they've downloaded for viewing on different devices.
This software's user-interface is almost exactly like Free YouTube to MP3 converter. It's a clean, self-explanatory UI that has advanced settings that are tucked away in an Options menu. In the options, you are able to set the PC to shut down once the download is finished, download via a proxy, and paste URLs from the clipboard automatically.
5. YTD Video Downloader
YTD Video Downloader is able to download and convert videos from some of the most popular sharing platforms, including but not limited to YouTube, Facebook, DailyMotion and College Humor. YTD downloaders can convert videos into most popular video formats – from MP3 and MP4 to WMV, FLV, MOV, 3GP and AVI.