The Best Apple Black Friday Deals: $129 AirPods, $250 iPad, iPhone 11 deals And More
Published on November 29, 2019
During Black Friday weekend, the best Apple deal can be found on retailer sites such as Amazon or Best Buy, but not in Apple Store. The recently announced deals on iPhone 11 series and MacBook Pro goes out of stock, minutes after the start of the sale. But, there are still chances that these deals might come back after some time.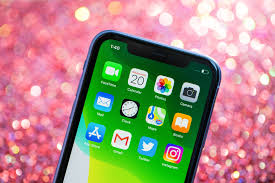 There are several attractive Apple deals available on various retailer sites. Here are some of the Apple deals that you do not want to be missed.
AirPods Pro
Apple launched its AirPods Pro during the early days of November. The price of this genuinely wireless device was 250 USD. But currently, the device is available at 235 USD on Amazon. Though the discounts are significantly low- that's what one can expect from the latest edition of Apple products. The genuinely wireless device comes with noise-canceling features.
AirPods with Charging Case
If anyone is not interested in the expensive latest edition of AirPods Pro, AirPod might be a good option. The AirPod, with its charging case, is available at 129 USD. If you buy the bundle during the Black Friday weekend, you can save 30 USD on your purchase.
iPad 10.2- 32 GB edition
If you are currently using a 2017 model of iPad or older devices, it's a perfectly good time to upgrade your device. Apple's latest iPad has a huge 10-.2 inch screen, and surprisingly it supports Apple Pencil. As Apple Pencil is not included in the deal, you need to buy it separately. The latest model of iPad is available at 249 USD in Amazon. You purchase the device during the sales festival; you can save a whopping 80 USD on your purchase. As the deal is desirable, the chances of selling out are pretty practical. So, if you are interested in upgrading your old non-pro iPad or want to experience the brand new iPad for the first time, this is the time to buy one.