Specs Reveal By TENAA Of Huawei Nova 5i
Published on June 13, 2019
As we all know that Huawei has got some of the amazing phones and is the one of the rapidly growing company as their phones took a leap from the last year. Huawei is well known for its cameras as the company offers one of the best camera smartphones. Some of its models like Huawei P10, P20, and P30 are some of the great phones that Huawei has delivered and their camera quality is just high-end. From two cameras to three, the specifications of Huawei's smartphones are just incredible.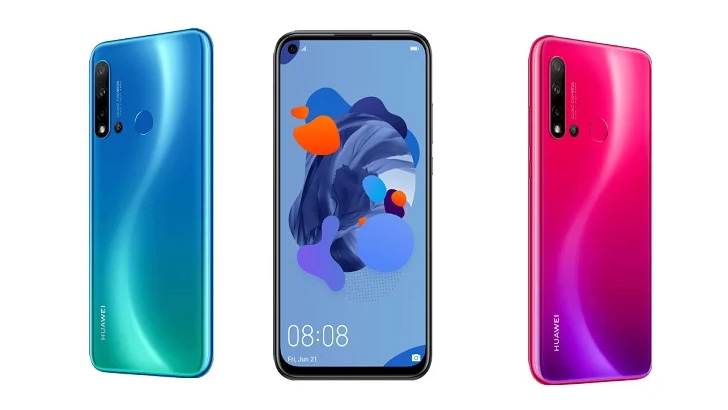 Huawei has been coming up with some other cool features which include the superzoom feature as well as the wide-angle photo feature which stands the phone out of the normal league and makes it a reliable camera phone. Huawei is coming up with its new stack of smartphones. Huawei is all set to introduce their new smartphone in the market named Huawei Nova 5i which is just the exact copy of the phone Huawei P20 Lite which was also released this year. Now that Huawei is launching their new product in the market TENAA is here to reveal some of its features and specifications.
The Huawei Nova 5i has got four cameras at the rear side. The front panel has got an infinity display which will give you the best experience of the screen with a little hole which has a front camera. The volume and the lock-screen button is present on the ride side of the phone and all the buttons are present on the same side of the smartphone. The speaker is present in the bezel and there is no such extra on the phone.
The fingerprint scanner is also there on the back side of the phone. Huawei Nova 5i also has three sensors and an LED flashlight and the fingerprint sensor, unfortunately, has not been introduced at the front in the LCD of the screen yet. The launch of the cell phone has been scheduled on the date of June 21. Huawei is still going with its own operating system which has been tested on around 1 million phones already.