Sega unveils 'Sonic Mania Plus' for $29.99
Published on March 17, 2018
Game developer Sega recently held a press conference during the 'South By Southwest' event. The panel essentially revolved around 'Sonic The Hedgehog,' their latest gaming title.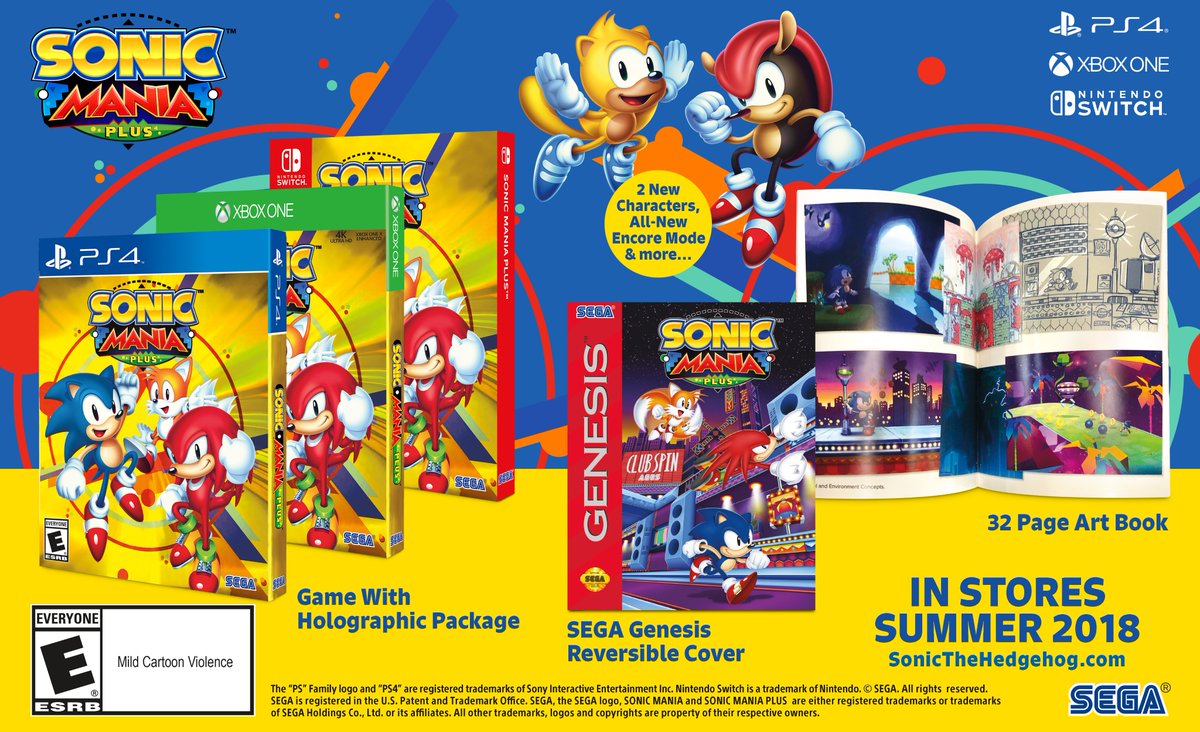 The company also announced the launch of 'Sonic Mania Plus.' This gaming title is a physical release of 'Sonic Mania' created specifically for Xbox One, PlayStation 4 and Nintendo Switch. The latest gaming title is expected to arrive this summer for a starting price of $29.99. However, this announcement is not all as far as Sega is concerned. The game developer had more things packed for its audience.
Sega considered its consumer's complaints'. The users had always demanded a disc or cartridge version of the games provided by Sega. Therefore, the game developer launched a box version. It had its benefits, i.e. a 32-page art book, holographic covers, reversible Genesis-styled accessories – however, one thing was still missing.
Sega covered up for the absence by announcing the new and exciting gameplay features that will come packed in the game. As per their announcement, Sega has made the addition of two classic-series creatures, i.e., Might the Armadillo and Ray the Flying Squirrel. Sega still hasn't confirmed whether these characters will be any different from the ones that appeared in the original version. Neither have they stated whether these characters would control existing levels for any possible changes.
Sega further announced a list of "additional content," which includes a new encore mode of remixed stages along with a new version of the original's "competition mode." The competition mode will allow up to four players to race side by side. Sega, however, did not demonstrate the actual activity. The company, at the same time, confirmed that the owners of the game's original digital version could pay for an unlocked version of the Plus content. The firm hasn't mentioned the price as of yet.