Samsung's first foldable display smartphone 'Galaxy X' design leaked via patent images
Published on March 3, 2018
Samsung has recently launched its 2018 flagship smartphone Galaxy S9 and S9 Plus at MWC 2018. But here we have something extra for you. Samsung's first foldable display smartphone got tipped via new patent images. The company didn't give any confirmation about this, but from some reliable sources, we came to know that this could be the final design of the smartphone which company will proceed with.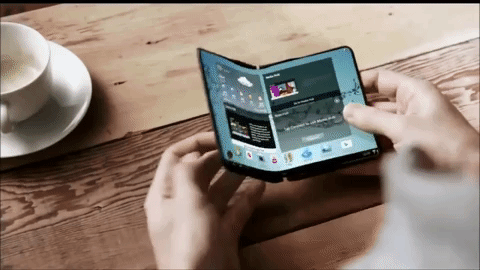 We have already posted many leaks, and rumors about Samsung Galaxy X and this one is the current trending in the news. The company has approached the patent authorities with a new foldable smartphone design, as according to Patently Mobile and SamMobile. The patent shows how the company will make it feasible to fold the display or screen of the smartphone. When a user opens the wraparound screen, he will be able to access a larger display area.
Samsung has already confirmed that they are working on a foldable screen smartphone which may be called as Galaxy X. But the company didn't reveal the layout of the foldable screen or how the screen will get wrapped.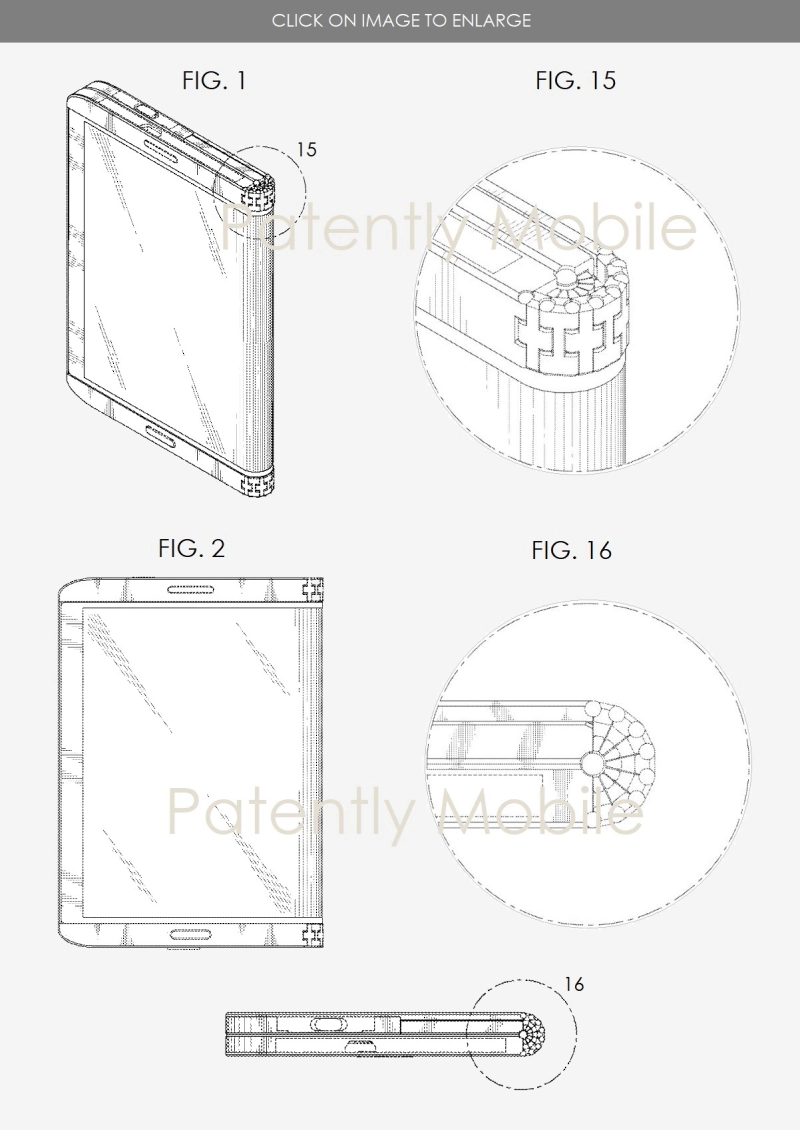 Some reports say that the smartphone will be a regular screen size but a user can expand the screen and can make it useful as a tablet. Which means the device could be used as both smartphone and tablet.
Samsung didn't reveal its planning for the Galaxy X neither MWC 2018 nor at CES. The company is still working on the project, but these patent filling images suggests that the smartphone may arrive soon in the smartphone market.
The recent patent images suggest that the smartphone will have some physical buttons on the screen and the smartphone could have large bezels all across the smartphone. In the patent image mentioned above the site buttons of the smartphone are also visible. Also, the photos suggest that as of now Samsung has not worked so much over the thickness of the smartphone. The patent images project that the thickness of the smartphone will be too much in a wrapped mode.
Samsung Galaxy X, the first ever foldable display smartphone is still under the microwave, but rumors are on the go. And it seems that just a few months are in between the launch of this smartphone.