Samsung Releases Full Spec Sheet of New Galaxy S20 Series. S20, S20+ and S20 Ultra to Hit the Market Soon
Published on January 18, 2020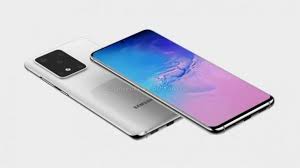 The Android community is thoroughly enjoying the excitement about the new Galaxy S20 series. As per the reports, the company will reveal the new series of Samsung Galaxy on February 11. The excitement of the audience is making the demand for the phone more and more. Although there is not much to be known about smartphones and their features, still the excitement is reaching the sky.
Initially, a revelation came from Samsung, showing a glimpse of the new phones through a video. The scintillating look of the phone is quite wild, and the audience is going crazy for the phone. As per the reports, the phone will capture the maximum audience when it releases.
The specifications of the New Samsung Galaxy S20 Series
The Samsung Galaxy S20 Series comes up with three new models to occupy the market. The three models are Samsung Galaxy S20 5G, Samsung Galaxy S20 Plus 5G, and Samsung Galaxy S20 Ultra 5G.
The screen size of the three phones varies at 6.2 inches, 6.7 inches, and 6.9 inches. All three phones have a chipset of Exynos 990 7 nm, whereas the weight ranges from 164 gm., 188gm., and 221 gm. The Samsung Galaxy S20 5G and Samsung Galaxy S20 Plus 5G come up with 128 GB storage. But the Samsung Galaxy S20 Ultra 5G comes with two variants of 128 GB and 512 GB.
All the three phones are Android 10.0, with one UI of 2.0. It also has a range of batteries starting from 4000 mAH to 5000 mAH. All three phones are IP68 water-resistant. The phones also possess up to 40 MP cameras and support of 4K video recording. The phones will also have Dolby Atmos stereo speakers.