Samsung launches Notebook 3, Notebook 5 laptops
Published on April 1, 2018
Samsung has rolled out its latest line-up of laptops, namely Note 3 and Notebook 5. Both these devices are pretty lightweight, as they weigh merely 19.6mm and 19.5mm respectively. As far as the Samsung Notebook 3 is concerned, the device packs a 15-inch display. There's another version that features 14-inches.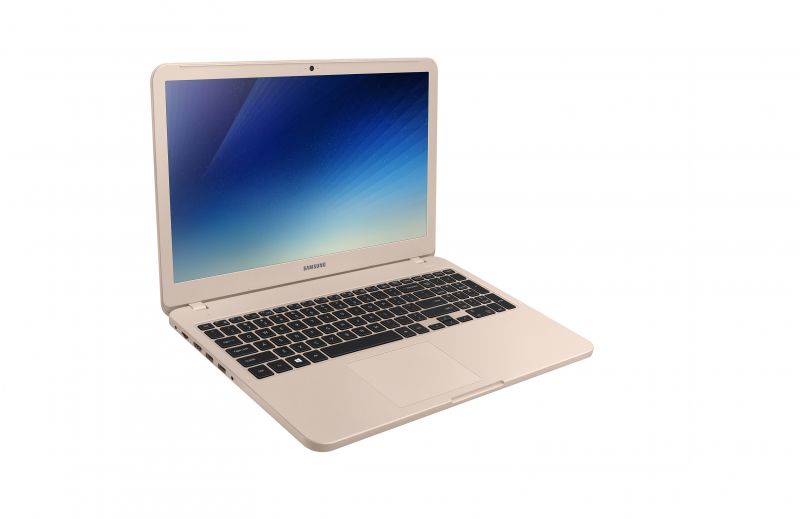 The Notebook 3 is available in four color variants, including Mist Gray, Night Charcoal, Deep Peach and Pure White. As far as the Samsung Notebook 5 is concerned, the device packs a 15-inch display and is available only in a Light Titan color. The first highlight about the laptop is that it sports a metallic body.
The latter is also available in a particular 13-inch display. The device goes on to extend support for Intel's eighth generation quad-core and seventh generation, dual-core i7 processors. Apart from this, the laptops come with a default setting of integrated graphics. The gadgets are home to a 43Wh battery.
Meanwhile, both the models feature an almost similar design. Another significant highlight of the upcoming devices is the fact that they are equipped with Nvidia's graphics. "Notebook 3 features integrated Nvidia MX110 (2 GB) graphics while Notebook 5 features Nvidia MX150 (2 GB) graphics accordingly," notes a report by Deccan Chronicle. Both the devices pack 15.6-inch of a display with extended support of 1080 pixels resolution and they are powered by a 43Wh battery as well. The laptops will first reportedly be made available in the Korean market, starting April and will launch the device for sale in other markets later.
Samsung also recently took the wraps off its 2018 flagship smartphones Galaxy S9 and S9 Plus, which gain its power from the Qualcomm Snapdragon 845 system-on-chip. The device is expected to take on other major players including Apple and OnePlus.