Samsung Galaxy X may be priced higher than iPhone X: Report
Published on June 18, 2018
The whole world is waiting to get gleams of Samsung's most anticipated smartphone, the Samsung Galaxy X. This will be the Samsung's first foldable smartphone and will be launched at MWC 2019 which will be held in Barcelona. On the other side, some rumors also stated that the Galaxy S10, Galaxy S-Series flagship smartphone will be introduced at CES 2019.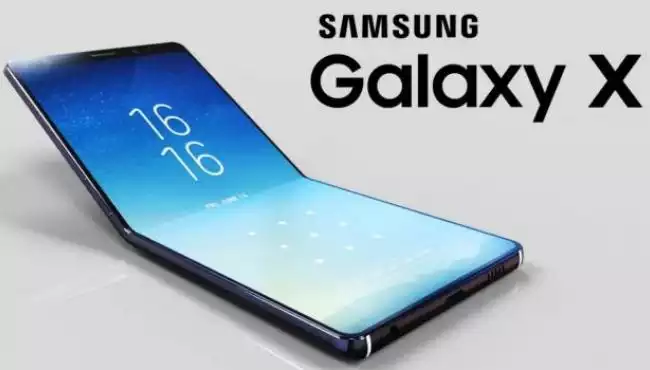 The Korean company is expected to bring unique hardware with the device. During an interview, held earlier in this year, DJ Koh, the CEO of Samsung stated that the hardware for the Samsung X would be unique. The company also had showcased a prototype of the device at CES. The new report has informed that the foldable Samsung Galaxy X will be a very expensive model.
Well-known analyst Park Hyung-woo has informed that the components for the foldable smartphone will be delivered to Samsung Electronics' handset division during early November. On the other side the Head of Research at Golden Bridge Investment, Kim Jang-Yeol has predicted that the device will be priced at around KRW 2 million. In the US market it will around $1850, and in India, it will be sold at Rs. 1,24,990.
It is expected that the Galaxy X will carry a 7.3-inch OLED screen. When folded, the screen size will be 4.5-inches. As per the sources, Samsung plans to demonstrate the prototype of the device in a meeting may be before the MWC event. Talking about the design, the device will carry two inside panel and one outside panel. However, until now Samsung has not given any official confirmation regarding this.
Till now Samsung has been provided many innovative devices. It was Samsung who brought true infinity display technology first. Now it is there in iPhones. Apart from that the curved display technology was also first introduced by Samsung. If Samsung makes it real, then it will be the first company to introduce a true foldable smartphone in the world. There is a foldable smartphone named ZTE Axon M form ZTE, but there is a hinge in between the screens. But in the Galaxy X, there will be no hinge. It is still a mystery how will Samsung develop such display.
Some rumors previously informed that the Galaxy X will be developed using some kind of flexible material. When on puts pressure, that will bend. The display will be a pressure sensitive display which can read the pressure applied to the screen. Under the hood, the Galaxy X may carry the latest Qualcomm Snapdragon 845 processor. The device has been received its Bluetooth and Wi-Fi certification. Apart from Samsung, major smartphone companies like Motorola, Huawei and Apple are planning to develop such device soon.