Samsung Galaxy S9 vs Galaxy S8: Is the upgrade worth it?
Published on March 11, 2018
Believe it or not – it is getting easier to stick to last year's smartphone model than upgrade to the latest one. The truth is that the newer models often have very little to offer that makes the upgrade seem worth it. As a report by Business Insider puts it, "New smartphones are only getting incremental updates over their predecessors these days, and that's the case with the Galaxy S8 and Galaxy S9 smartphones."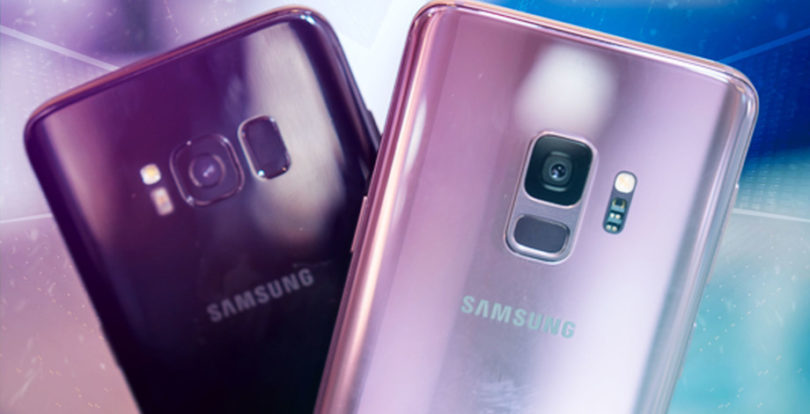 However, this does not mean that Galaxy S9 is not a superb smartphone. It is one of the best smartphones one can purchase at the moment. If you have a Galaxy S8, then you have one of the best smartphones of 2017. There are a bunch of primary features that make Galaxy S8 one of the best offerings of last year. Unfortunately, last year's S8 and this year's S9 have a lot in common. Following given are the fundamental similarities that Galaxy S8 probably offers for a lesser price.
Wireless Charging
Major smartphone manufacturers have been focused on the wireless charging feature off late. However, the South Korean technology giant had long introduced the same in its older smartphone. The firm was expected to go a notch higher this year when it came to charging features. However, it did not take place.
Fast Charging
The best part about Galaxy S8 smartphone was that it supported fast charging. In other words, one wouldn't require additional accessories. The extra power came preloaded in the handset itself. The same is featured in Samsung Galaxy S9 as well.
Facial Recognition Software
One of the best parts of the Galaxy S8 smartphones was that it later ended up support the facial recognition software. Let's not forget that it is the main highlight in Apple's much-advertised iPhone X model. This automatically makes the facial recognition software feature as important in the Samsung models as well.
To say that it would be worth upgrading to Galaxy S9? The decision is ultimately up to you.