Samsung Galaxy J8 that features infinity display is on sale now
Published on July 6, 2018
The super sleek and amazing Smartphone, the Samsung Galaxy J8 is finally all set for purchasing in India from today onwards. Recently, it was reported that Samsung had announced that the Smartphone would be on sale in India on June 28 on Wednesday that was confirmed by the company itself. Samsung Galaxy J8 is a Smartphone from the infinity display series of the brand that was launched in the country last month along with the Galaxy J6. The key features of the amazingly gorgeous looking Smartphone Galaxy J8 include android 8.0 Oreo, and 18.5:9 super AMOLED infinity display. You also get to experience the features of face unlock and artificial intelligence such as scene and object detection in this Smartphone.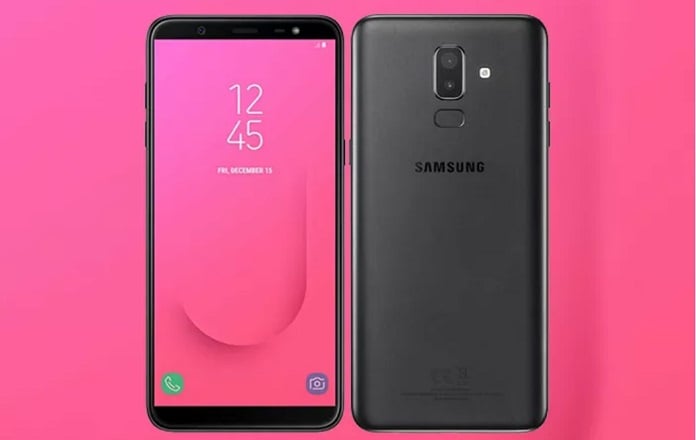 You also get to experience the dual camera feature in the Samsung Galaxy J8 with a Live focus that you can use to bring the focus to the foreground while smearing the background. This is certainly one of the most happening and exciting features that Samsung has incorporated in the smartphone that people will love it. You can easily adjust the smear level in the background before and after taking the pictures on the Smartphone.
Sumit Walia, the director, mobile business, Samsung India was reported saying that the signature infinity display that is the chat over video and Samsung mall is already a hit amongst the youngsters, and with the Galaxy J8, the company has focused more on the camera perspective which is something that attracts the youngsters more these days. The users can customize the pictures taken on Samsung Galaxy J8 without any help from the third-party applications, and it has been expected that users will love this flagship feature of live focus and other features such as portrait Dolly, Background Blue Shape, and Portrait Backdrop.
The price of Samsung Galaxy J8 has been put at Rs. 18, 990 in India and will be available in the markets from today onwards that is June 28. You can get them from the local outlets, online websites such as Amazon, Flipkart, and e-shop. The Smartphone is available in colour variants such as black, blue, and gold and the configuration available currently is only of 4GB/64GB inbuilt storage.
The dual-sim nano Galaxy J8 accesses Samsung experience along with Android 8.0 Oreo. It comes with a 6-inch full HD infinity display and is powered by an octa-core snapdragon QUALCOMM 450 SoC with 4GB RAM.