Samsung brings Disney AR Emojis for Galaxy S9, S9 Plus
Published on March 16, 2018
Samsung had promised its fans that the company will bring Disney's AR emojis for their 2018 flagship smartphones, i.e., Galaxy S9 and S9 Plus. The company has confirmed that they will return to the forefront on the launch day. Their latest post on the official website explains how the users can make use of AR Emojis.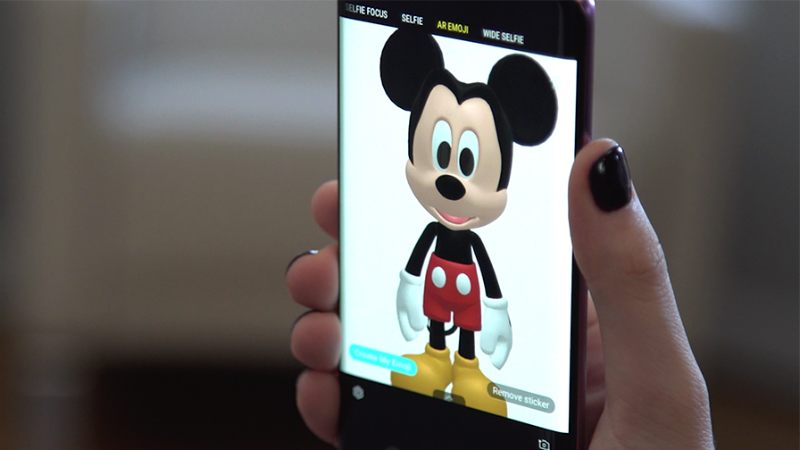 The emoticons can be used through the front-facing camera to track face and body movements and animate a virtual character on-screen. It has been previously seen that the Galaxy S9 smartphone can generate figures based on the user's own experience. In other words, the experience is subjective and depends from user to user.
Moreover, it is being reported that a 2D image of the user can also be converted into an animated cartoon version through this tool. The model can be added with customizable clothing, hair, accessories and more. The 2018 Samsung flagship smartphones make use of the AR Emoji to develop numerous reaction GIFs as well. These GIFs can be transformed into photos and videos as well.
What adds to the excitement is the fact that the South-Korean technology giant has even inked a deal with Disney to bring some favourite characters from the entertainment giant to Galaxy S9 and S9 Plus smartphones. The list of emoticons includes Mickey Mouse and Minnie Mouse. As mentioned previously, each of these emoticons uses the smartphone's front-facing camera to animate and track 100 different facial features. Samsung says that there will be additions made to Disney's catalogue over the course of time. These additions will include characters from hit animated Disney films including, 'The Incredibles,' 'Zootopia,' as well as 'Frozen.'
At present, "you'll be able to use these Disney characters to create reactions GIFs that can then be sent to any messaging app that supports the file type. Mickey and Minnie will be available to download through the AR Emoji tab on the Galaxy S9 and S9 Plus, which appears as a new mode in the updated camera app," an online report reads.