Reasons why Samsung Galaxy S9 is a good deal instead of buying a $1,000 smartphone
Published on March 9, 2018
Its been two weeks now when Samsung launched its flagship smartphone Galaxy S9 at Mobile World Congress 2018. If you're planning to buy a smartphone with all the latest technologies and power packed specifications, the Galaxy S9 could be your best fit for that. Samsung's rival company Apple launched its most successful smartphone iPhone X in late 2017 which turned out to be the most selling smartphone and lifted up the profit shares for the company.
An Apple iPhone X starts from $999 while a Galaxy S9 costs around $800, so there will going to tell you how Galaxy S9 could be a better choice over iPhone X.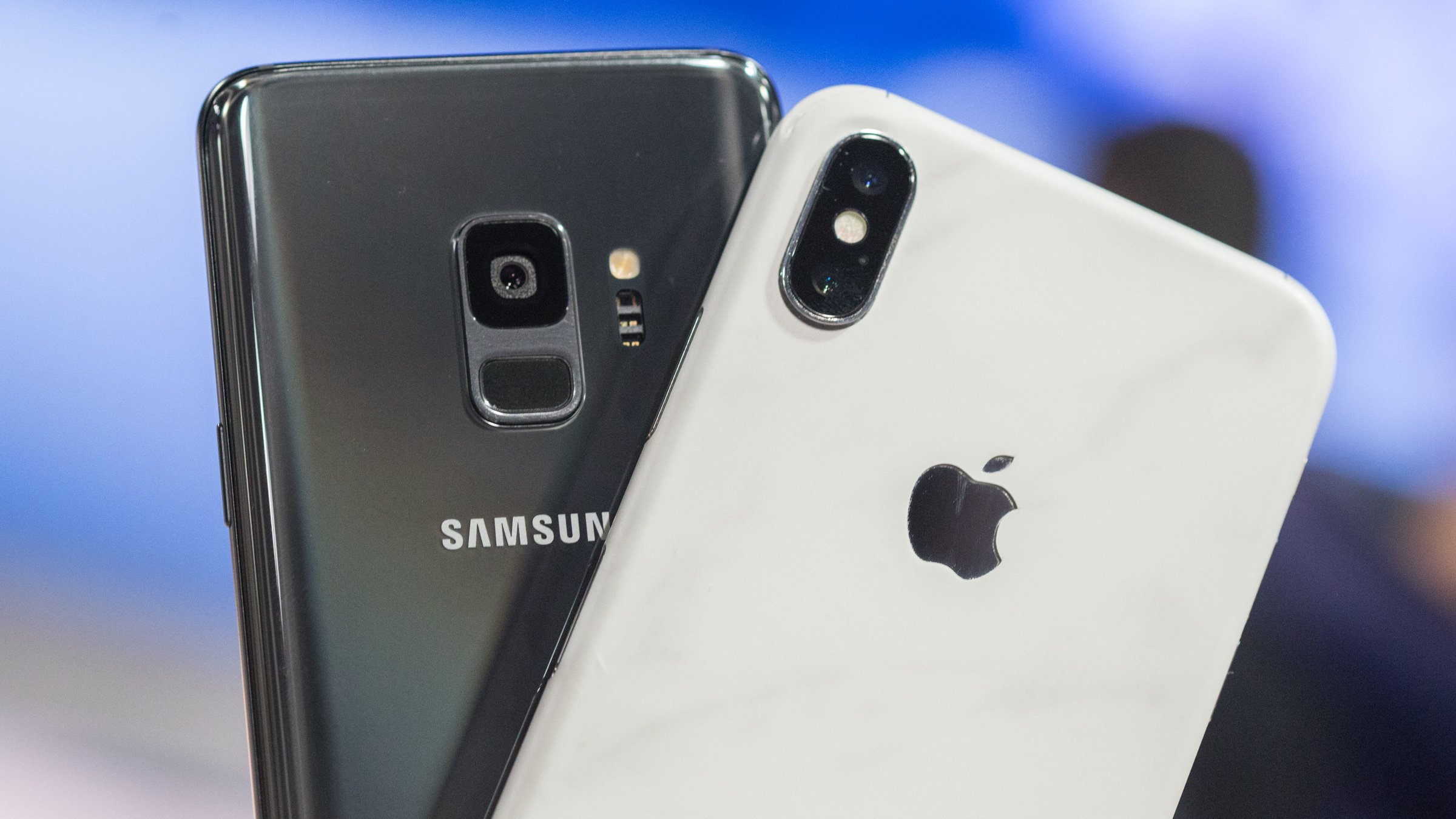 Beautiful Design
Galaxy S9 brings an ordinary but elegant design. You must be aware of the design with previews series of Galaxy S8 but still the design rocks. The Galaxy S9 resembles the model of Galaxy S8 but in this recent flagship smartphone the company did a little change, and these changes are on the back panel. The company has now placed the fingerprint sensor at the rear panel.
Headphone Jack
Samsung Galaxy S9 still has the 3.5-mm headphone jack which gives you the flexibility to use your old headphone or earphones. This may sound different that Samsung is retaining the feature which all other companies are removing, but it's necessary as of now.
DOLBY Stereo Speaker
With Galaxy S9 and Galaxy S9+ Samsung has taken care of the sounds also. The company has placed dual stereo speaker of Dolby ATMOS. The speaker is situated at the top and the bottom of the smartphone to enhance the level of sound.
Fast Charging & Wireless Charging
Instead of having just wireless charging, Samsung Galaxy S9 also supports a fast load. The smartphone comes with a power adapter that charges your phone rapidly and gives you stress the free use of your end-less smartphones.
Dual Biometric Unlock
Apple iPhone comes with a unique facial recognition feature which Apple named as Face ID. The A11 Bionic chip of iPhone X helps to create 30,000 dots of infrared light and captures the dimensions of your face to unlock the device.
But Samsung has lifted this feature to a new level. Samsung joined both Iris scanning and face unlock together. So with Samsung Galaxy S9 there comes dual-biometric unlock. The combination of Iris scanning and facial recognition serves the best.
A fingerprint Scanner
Some people think that facial unlock of the smartphone isn't that much secure and it can be cracked easily. And some says that Iris scanning can also be puzzled. So, to help such Samsung has increased the area of functionality of device unlock. Samsung has added fingerprint scanner also. At the back panel of the phone, just below the camera. The placement of the fingerprint sensor was expected to be under the display, but as the company wasn't able to find a proper place under the curved OLED display thus, they placed it at the back, packed with the set of the camera.
Water & Dust Resistance
We cannot say that only Galaxy S9 comes with the IP68 water and dust resistance, Apple iPhone X also comes with the same. But this feature enables you to expand the use of your smartphone like you can even use it to click images in swimming pool.
AR Emoji
One of the best thing introduced by Samsung with its Galaxy S9 series. To give competition to Apple's newly introduced Animoji, Samsung has launched its AR Emoji with these new smartphone launches. Samsung has launched AR Emoji that refers to Augmented Reality Emoji. Samsung has taken the technology to a new level. The newly launched AR Emoji features enable you to create emoji of your complete body, and you can even change the outfits, hairstyle, and others. It's pretty exciting and enjoying to use these AR Emoji.
More Color Options
Its a trend now, every year Samsung launched its smartphone with some new color options that attract a large number of buyers. This time also the company started its Galaxy S9 Plus in four color options, i.e., Metallic Black, Titanium Grey, Core Blue and Lilac Purple. While on the other hand, iPhone X comes in just two color options, proper black, and adequate white.
Expandable Storage
With Apple iPhone X, you'll go limited to the internal storage. Apple iPhone X comes with storage options of 64GB or 256GB, but here at Samsung you get internal storage of 64GB, and you can even expand that upto 400GB using microSD card.
Super-Slow Motion
If you're fond of making slow-motion videos, then you may find it interesting. Samsung has introduced a super-slow motion in its Galaxy S9 that allows capturing slow-motion videos at 960 frames per second. While on the $1000 smartphone iPhone X offers you just 260 frames per second. It means Samsung is offering almost four times better slow motion videos. This is amazing. And you should just check the demo videos circulating all over the internet.
Dual-Aperture Camera
Samsung introduced its Galaxy S9 Plus with a dual-camera setup at the back and out of the dual-camera setup, one camera is of dual-aperture. That means it works just like a human eye, its aperture changes to let the adequate amount of light enter into the lens. This allows you to capture good quality images even in low light.