Here are some reasons to choose Samsung Galaxy S9 over Apple iPhone X
Published on March 1, 2018
Samsung launched its Galaxy S9 and S9 plus at MWC 2018 on February 25. The company unveiled the flagship to overlap the high sales of Apple's newly launched iPhone X. Newly introduced Galaxy S9 somehow mimics the old design of Galaxy S8 but still there are a few points, or I would say some options which one can consider while choosing between an iPhone X or a Galaxy S9.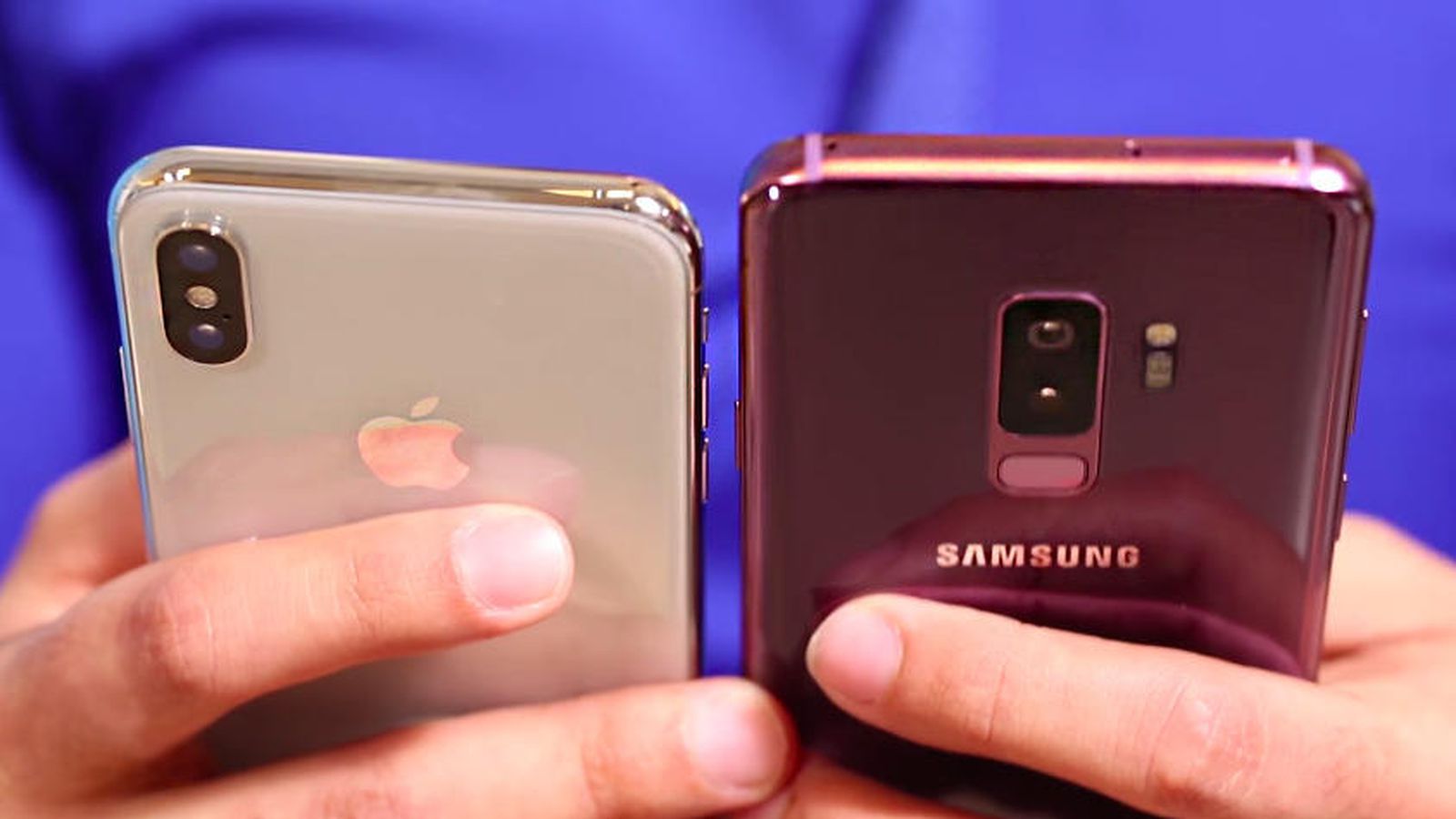 Here we are not making any comparison; instead, we are just highlighting some why of buying a Galaxy S9.
Headphone Jack
The headphone jack is one of the most highlighted things in today's tech world. Many companies started removing the 3.5mm headphone jack and started giving a single port for charging and for audio both, for example, Google does the same with its Pixel 2 smartphone. You'll not find this headphone jack in iPhone X, but it is available with Galaxy S9.
Fingerprint Sensor
With the launch of iPhone X, Apple left the fingerprint sensor far behind. But as some of do not feels the facial recognition as that much secured, fingerprint unlocking works the best. Samsung moved smartly and continued the use of fingerprint scanning and also provided a biometric unlocking system which operates on a combination of face and iris scanning.
Super, super slow Motion
If you have watched the launch event of Samsung Galaxy S9, then you must be knowing that Samsung has introduced a Super slow motion feature in Galaxy S9 and that is because of the high-end camera lens used by the company. The camera can even produce a deliberate motion action at 960 frames per second (fps). So in comparison to the iPhone X, you can make a slow motion at 960 fps instead of 240fps found in iPhone X.
AR Emoji
Apple's iPhone X came with a revolutionary thing, and that was 3D emoji called Animoji. But Samsung has introduced something more creative than that. The company added AR based emoji that create emoji's of your face and you can even use it anywhere else. The AR emoji are right to use, and when our team experienced a hands-on to that, it was tremendous.
Prices
Instead of buying a 1000 dollar phone, you can get a good one with almost same functionality for just around 700 bucks. Both Samsung Galaxy S9 and S9 Plus costs less than an iPhone X. Apple iPhone X starts from $999 while the Galaxy S9 costs $719 and the higher variant Galaxy S9 Plus costs $839.