Raspberry Pi's Made A Build HAT For LEGO Robots
Published on October 19, 2021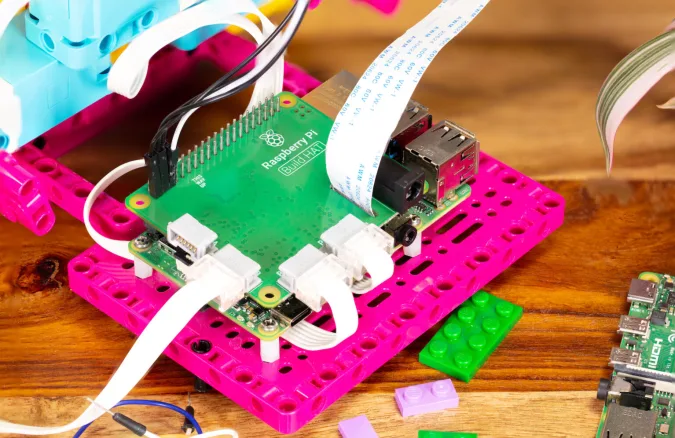 Raspberry Pi has released a new product for building LEGO-based robots. A HAT, or Hardware Attached on Top) is basically Raspberry Pi's version of an Arduino shield. The Build HAT was designed to make it easy for a Pi hardware to control LEGO Technic motors and sensors as a STEAM (Science, Technology, Engineering, the Arts and Mathematics) learning tool for students. The HAT is also compatible with motors and sensors from the Mindstorms Robot Inventor kit.
The company has also created a Python library to assist students build prototypes using Raspberry Pi and LEGOs components. They also designed a power supply for the HAT that is also capable of powering the motors and sensors for just $15. The Build HAT itself will cost $25 and will work with all 40-pin GPIO Raspberry Pi boards.
Raspberry Pi's made a list of compatible components that you can check out to see if your LEGO components will be compatible with the HAT. Also, the company made several project guides that include a DIY game controller, a bluetooth robot buggy, and other neat projects.