Meet StreamPi: A Raspberry Pi-based Streaming App for Gamers
Published on March 9, 2021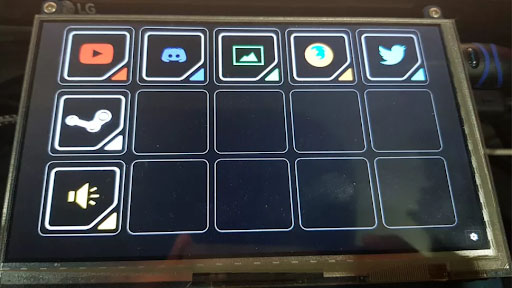 Streaming online doesn't have to cost a ton of money. DIY systems like StreamPi use a Raspberry Pi to create custom stream deck experiences that are totally catered to your needs.
StreamPi is an open-source, cross-platform app that is built to be integrated into common platforms that are used by streamers. Also, it's triggered with touchscreen buttons. The StreamPi website states that Debayan Sutradhar and Samuel Quinones as the principal creators.
The app works with Linux and Windows machines, and users are able to program custom functions that will work with apps like OBS, Spotify, even Twitter, Command Line, and more.
Also, the company is planning to expand support with additional programs such as Slack and Discord. The Raspberry Pi runs the StreamPi program and accepts input from the user. This user input is then used to trigger events using any of the applications that it supports.
This low cost streaming deck also includes themes for the user interface that can be customized with a little code.
If you would like to explore this project in greater detail. visit the official GitHub for StreamPi.