Playing PC Games on Mac with Cloud Gaming Platforms
Published on January 20, 2021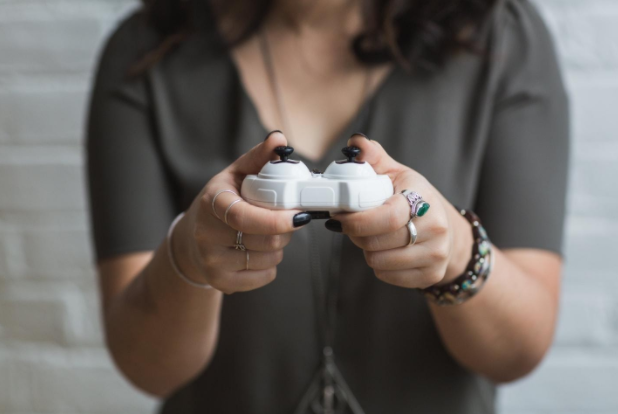 There is no denying that MacBooks and iMacs are sleek, powerful devices. They are ideal for a wide variety of uses, from editing videos to designing websites.
However, there is one qualm that many users have with Apple computers: many popular PC games aren't compatible with Apple's OS. Because of this, many users are under the impression that they can't play their favorite PC titles on their Apple products.
However, there is a way that you can get around this issue: by downloading a cloud-based game streaming program. These amazing programs allow you to emulate PC titles on your Apple computer. This process is commonly referred to as cloud gaming and it's becoming a hot topic in the game development industry.
However, if you're not the most tech-savvy gamer, then you may not know exactly how to set up a cloud gaming program properly. Setting up a cloud gaming program and finding the ideal settings can take time and a lot of trial-and-error.
Thankfully, you can skip the hassle by reading this quick guide.
Download the Right Platform
As of right now, there are only a handful of cloud gaming programs on the market. Many of the programs offer both free-to-play and subscription-based services, allowing users to test out the program before committing.
Currently, some of these programs are in their early stages. This means that the game selection may be limited. Be sure to research which of these platforms offer the PC games you wish to play. Once you've picked a program, you can download it off of the publisher's website.
As a rule of thumb, you should only download programs or software from trustworthy sources that have a proven track record. Downloading a program from an unreliable source may infect your device with malicious software (malware).
Exposing your Apple product to malware can have a gargantuan impact on your device's performance and potentially put your data at risk.
Thankfully, you can protect your device from malware and several other cyber threats by downloading a high-quality antivirus program from a reliable cybersecurity company. The best antivirus software uses heuristic technology that targets and blocks dangerous malware quickly.
Gamers that run antivirus on a Mac can spend less time worrying about malware and more time playing their favorite PC titles on cloud gaming platforms.
Use a VPN to Prevent Lag
If you want smooth, glitch-free gameplay, you need to connect to a robust and reliable WiFi network. Having a subpar internet connection can cause your game to lag, making it quite challenging for gamers to execute precision plays.
However, there's a simple way that you can bypass this hassle: downloading a virtual private network (VPN).
For those that don't know, a frictionless VPN service is an invaluable tool that gamers can use to:
Encrypt their data
Mask their IP address
Change their geolocation
Changing these credentials allows you to connect to distant or foreign game servers. Doing this can drastically decrease your latency, which, in turn, improves your in-game experience.
Connect a Third-Party Controller (If Required)
Many popular PC titles require users you play with a third-party controller.
Although this may sound tricky, it's easier than you think. You can use this guide to connect a controller to your Mac and start gaming.
Now that you know more about cloud gaming, you can enjoy your favorite PC titles whenever you please. Have fun!