Oppo F9 Pro seems to be the most battery efficient smartphone
Published on September 24, 2018
Oppo's new model is out in the market. Oppo F9 Pro. This model is the finest model which has the maximum number of features which will attract people and the youth. No doubt that Oppo has made a good design model along with good features, and I must say, people who want to or looking to buy a new phone, this handset of Oppo is more than better for those. This new model of Oppo, F9 was launched in August 2018.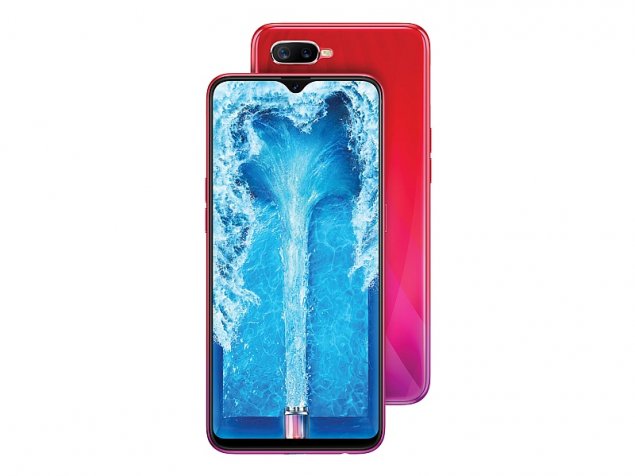 According to the reports we got to know that this handset has a fine display of 6.3 waterdrop screen display and yes a resolution of 1080*2340, which everybody wants. A good phone with a good colour seems better to buy therefore, this phone is available in tremendous colours such as Sunrise Red, Twilight Blue, Starry Purple. The most important thing which the youth is concern about that is the camera quality, so the camera of this phone is as under, front camera – 25 megapixel and the rear camera – 16 megapixels and also 2 megapixels with aperture f/1.8 and f/2.4, respectively for depth effect.
Oppo has come up with a very exciting feature for you and the market, this phone has Technology which helps you to talk for 2 hours when charge only for 5 minutes, called as VOOC Flash Charge Technology. Basically, Oppo has clearly made a good device for the people who have their work by using their handset. People who have to use their handset for the entire day are very disturbed by the battery life and they have to use power adapters or power banks to keep their phone always on which sometimes results in heating up of cellphone and which also harms the battery, so the new technology will help those  people so that they should not constantly charge their handset. many people also face the problem when they are with their friends or at a place, where they cannot charge their phone or their power bank, is dead, therefore Oppo F9 pro is the best mobile for them.
In fact of these good features, some people might think that it is more costly but for them, Oppo has more features, such as the new Oppo F9 Pro is powered by  2.0 GHz octa-core processor and it comes with 6GB of RAM which is more than enough and good. With the good RAM, this phone is also having a good amount of internal storage, 64 GB which can now also be extended to 256 GB by using microSD card. More obvious the youth want a dual sim slot and both with 4G volte, the Oppo gives you these with triple card slot. You might have understood that these features are tremendous, therefore experience this new Oppo F9 pro