OnePlus 5T metallic 'Lava Red' is available for sale
Published on January 21, 2018
China-based smartphone manufacturer OnePlus has – since the very beginning – adopted a kind of strategy wherein they end up introducing only one speculator smartphone each year. The firm has always been following the one-phone-a-year strategy but they ensure that the company releases numerous variants of the same device.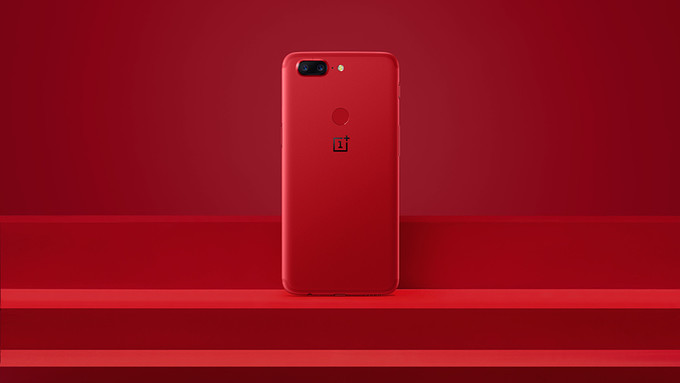 The latest addition made to the endless list of variants of past offering is OnePlus 5T in a super-smooth, metallic red color. The company describes this color variant as being 'Lava Red' and has finally launched the handset in the Indian market.  
According to a report published by Hindu Business Line, the OnePlus 5T is already available in two primary color variants, along with a Star Wars (Limited Edition) variant and a Marble White color variant as well. "The phone could cost up to Rs. 17,545 less as part of an exchange offer.
Other offers include a three-month no cost EMI on credit cards, an instant Rs. 1,500 discount for HDFC Bank debit and credit cards users, Rs.2000 Exchange Bonus with every purchase of the OnePlus 5T on Amazon.in, a three and six month no cost EMI, using Bajaj Finserv cards on OnePlus official e-store," reports Hindu Business Line. In terms of specifications, the OnePlus 5T (Lava Red) is the same as the original variant. There is an all-black look adopted by the handset with no additional accents (like extra white borders) that are getting integrated on the rear panel.
The smartphone's rear panel looks especially spectacular because it comes with a metallic finishing and a more slippery base-touch. Cases to the latest OnePlus 5T variant have already started appearing online. The Lava Red device is identical to the original variant of the smartphone in all other ways but is only available in the higher specs version with 8GB RAM and 128GB storage.