Nvidia's ARM Acquisition Gets Support From Broadcom
Published on June 28, 2021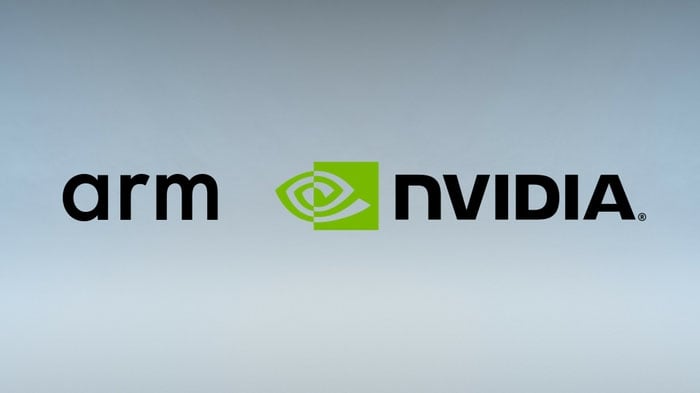 Broadcom, a US-based chip manufacturer, has given their official vote of support behind Nvidia's acquisition of U.K. chip designer ARM. A lot of companies have been concerned about the $40 billion dollar deal.
The buy is being probed by antitrust regulators all over the world. Qualcomm is saying that Nvidia could limit the supply of ARM chips to its competitors or raise prices. Google and Microsoft have raised the same concerns. Don't forget though, Qualcomm, Google, and Microsoft are all making and planning to make ARM chips. These companies are just Jelly.
President and CEO of Broadcom, Hock Tan, however, said that his company is backing the deal after receiving all the necessary assurances from nVidia.
 ARM is a key partner to Broadcom, and access to its technology is important to our current and future success. 

Broadcom supports Nvidia's proposed acquisition of Arm because Nvidia has assured the industry that it will increase the overall investment in Arm's technology and that it will continue to make that technology available to the industry on a fair, reasonable and non-discriminatory basis.

Hock Tan
Other small ARM chip vendors like MediaTek and Marvell have also expressed their support.
Mediatek is actually the world's largest mobile chip developer, but that is only because they make absolutely bottom of the barrel CPUs. Most people buy rock-bottom phones and Mediatek makes the crappy processors that go in those. The rule of thumb is that if Mediatek makes it, you can get it better ANYWHERE else.
Anyways.. Rick Tsai, head MediaTek, said that the semiconductor industry 'will benefit from the combination of Nvidia and Arm.'
We believe that the merger will enable MediaTek and other industry participants to bring more competitive and comprehensive products to the marketplace

Rick Tsai

If you pay attention to who is complaining and who is not, it comes down to who is designing ARM chips and who is just making them. I will explain:
There Are Two Ways to Make an ARM Processor
You can either license an entire CPU design or license the instruction set and make your own CPU. It seems to be that the companies that are just buying CPU designs from ARM have no problem with the merger. On the other hand, the companies that are designing their own CPUs based on the ARM instruction set do not want nVidia to buy ARM.
For example, Marvell is another company that buys CPUs from ARM rather than making their own. Marvell's CEO, Matt Murphy, said that he hasn't seen 'any unwillingness from Nvidia to address.'
Nvidia and ARM's CEOs, Jensen Huang and Simon Segars, explained why the deal should be allowed to move forward. They addressed concerns of losing independence, and also matters relating to export control and digital sovereignty.
But people.. we have to keep in mind that ARM has been a non-independent company for a long time already. They have been purchased and traded between several companies already. In fact, the deal is for nVidia to buy ARM from Softbank, a Japanese holdings company.
ARM is having a hard time meeting current demand. The company has limited resources to draw on at the moment.
Right now, we're looking at everything we can do in a day. We've just got way more to do than people to do it. That's always been the case, but right now, it's more so than ever. The range of products that our licensees want to build is growing and growing. What they're asking from us is increasing and increasing because of the complexity going up. There's no way that we could do it on our own.

Simon Segars