Nokia might be launching Nokia 9 and Nokia 8 Pro by the end of 2018
Published on March 5, 2018
People were thinking about Nokia handsets, and the comeback of Nokia in the smartphone industry and the company gave a bumper announcement at MWC 2018. HMD Global company announced five new Nokia handsets at MWC 2018. The company didn't mention the launch date of the smartphone instead they just showcased the samples and their plannings for the upcoming launches.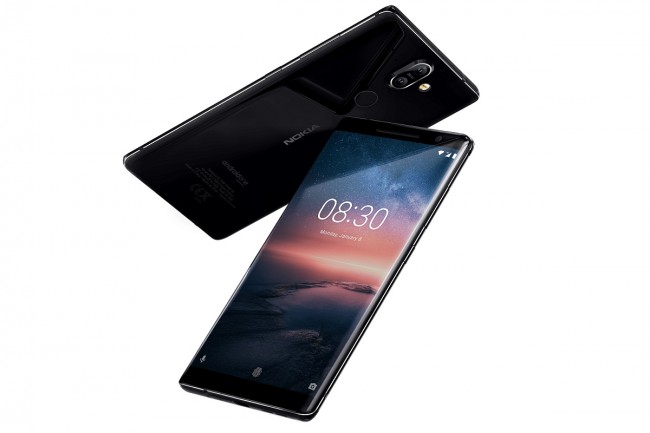 Out of the five Nokia smartphones showcased at MWC 2018, two might go on sale by the end of 2018. Some reports and leaks suggest that Nokia 9 and Nokia 8 Pro might go launched by the end of this year. As per the specifications discussed in the global event, both the smartphone will carry Qualcomm Snapdragon 845 SoC chipset.
Nokia 9 and Nokia 8 Pro will be the two big phones for the company as they will open the future path for the company. It is also estimated that the Nokia 8 Pro will get launched in upcoming August.
Nokia 8 Pro will feature a display of 5.5-inch while Nokia 9 will feature a screen display of 5.7-inch. Some hints also suggest that Nokia will give competition to Vivo and other Android phone makers by introducing in in-display fingerprint sensor in its upcoming Nokia 9 and Nokia 8 Pro. The exact specifications and features of the smartphone are still not precise.
Nokia needs to introduce something unique timely so maintain its position in the long run of technology and smartphones. Other companies like Samsung and Vivo are moving ahead to serve their customers with more advanced techniques like Face ID, AR Emoji, AI-based technologies, and others.
The details mentioned above are as per Nokia Power User, and we cannot assure that these details will be the same at the launch of this smartphone. Nokia Power user didn't mention any source for this information. The exact specifications and feature will be discussed as soon as any confirmation arrives from company's end.